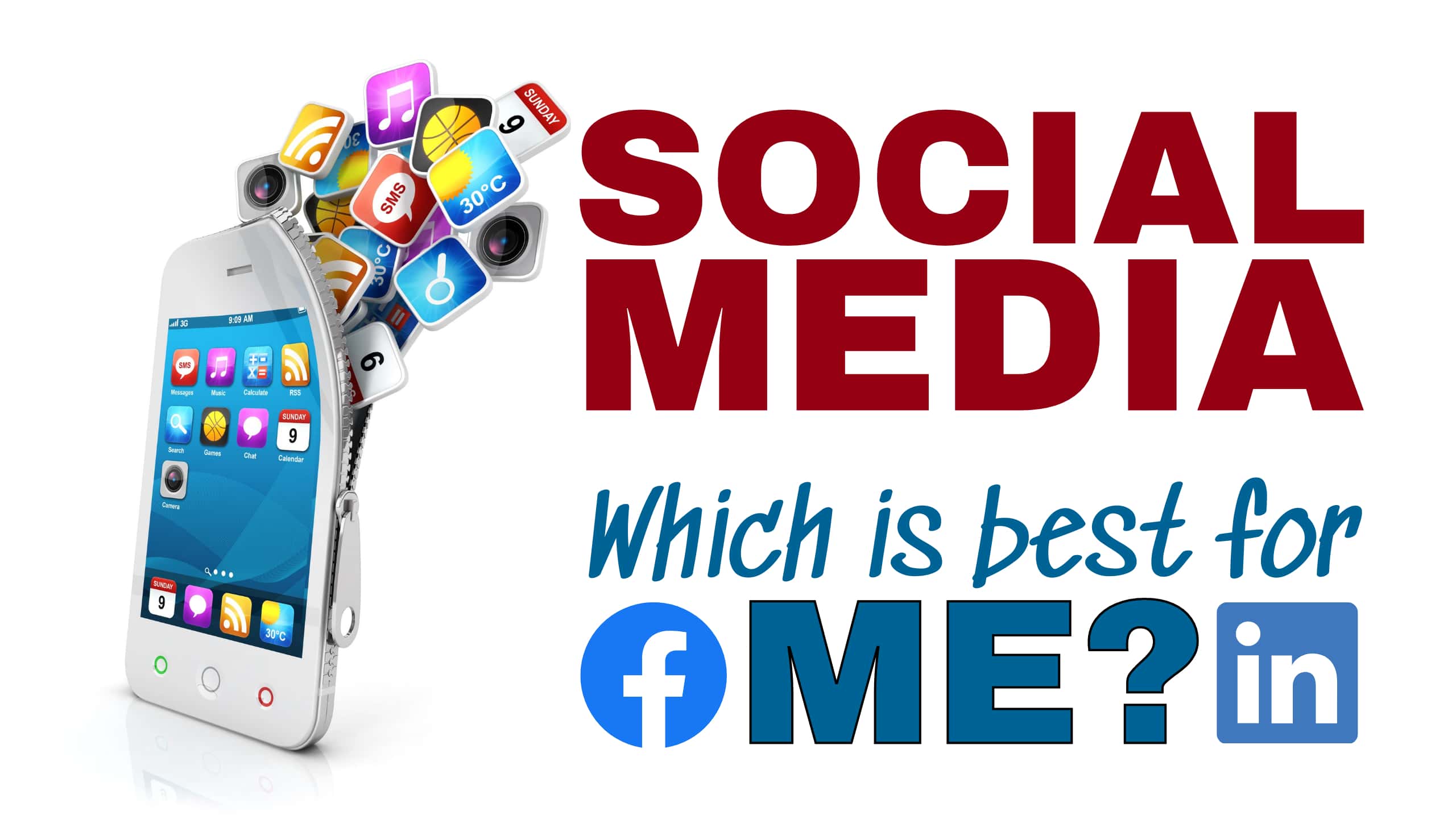 Which social media platform is best for me?
It depends.
I knew you were going to say that, David!
Yes, well… it really does depend on what you want to do.
In my Tech it Easy presentation about social media –
Social Media: Staying Safe & Sane
Simplifying Social Media
and staying safe on Facebook
– we sum up some of the popular social media platforms in just two words.
Here's my attempt to do that:
Do you agree?
How would you describe your favourite social media platforms in just two words? 
Social Media: Useful or Wasteful?
That's the big question!
Many people do think social media is a complete waste of time.
So let's look at two of these social media platforms and see how we can use them for our benefit.
LinkedIn
LinkedIn claims to be…
The world's largest professional network on the internet.
But what can we do with it?
LinkedIn for Business Connections
LinkedIn is great for creating professional connections.
For example, if you're an architect, you can connect with other architects.
Network, exchange ideas, stay updated on trends…
LinkedIn for a New Job
It's also great for finding a new job.
In this short video, I asked my friend, Paul, to share his story.
You see… a few years ago, Paul was made redundant. But within a few days, he'd got a new job, thanks to LinkedIn. 
How?
Have a listen. Paul has condensed his great story into one minute.
I use this video in my Tech it Easy Social Media presentation, but it's so helpful that I've also decided to share it here. 
But I guess Paul isn't too bothered about LinkedIn now, 'cos he's retired. And he doesn't need LinkedIn to be a keen gardener and Grandad. 
Facebook
Yeah, I know…
If you don't do Facebook, you're going to tell me that you're totally uninterested in it.
Why, after all, should you want to know what I had for breakfast this morning? 
Well, the good news is that I never tell you about such trivialities.
I share interesting stuff. But most of my posts are daft jokes and puns.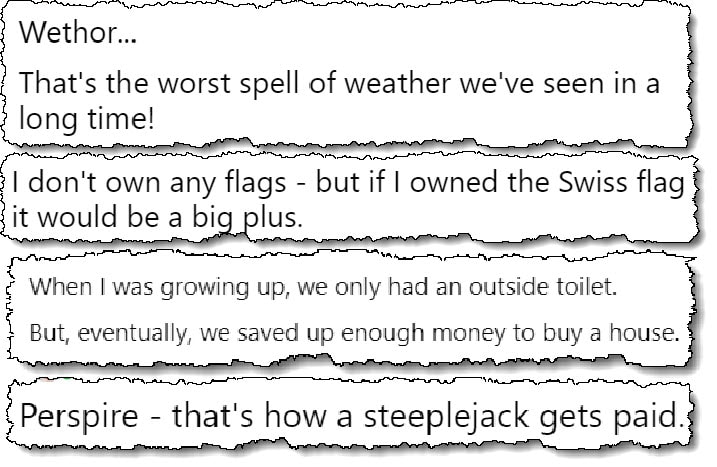 However, Facebook can provide much more value than personal posts.
Facebook Pages & Groups
Facebook allows us to create our own groups and pages. 
So whether you're a business with a product to sell…
Or you're a stamp collector who wants to create a community of like-minded people…
Or maybe join an existing community of people who enjoy going on ocean cruises…
Facebook pages and groups are brilliant.
But what's the difference between a Facebook PAGE and a Facebook GROUP?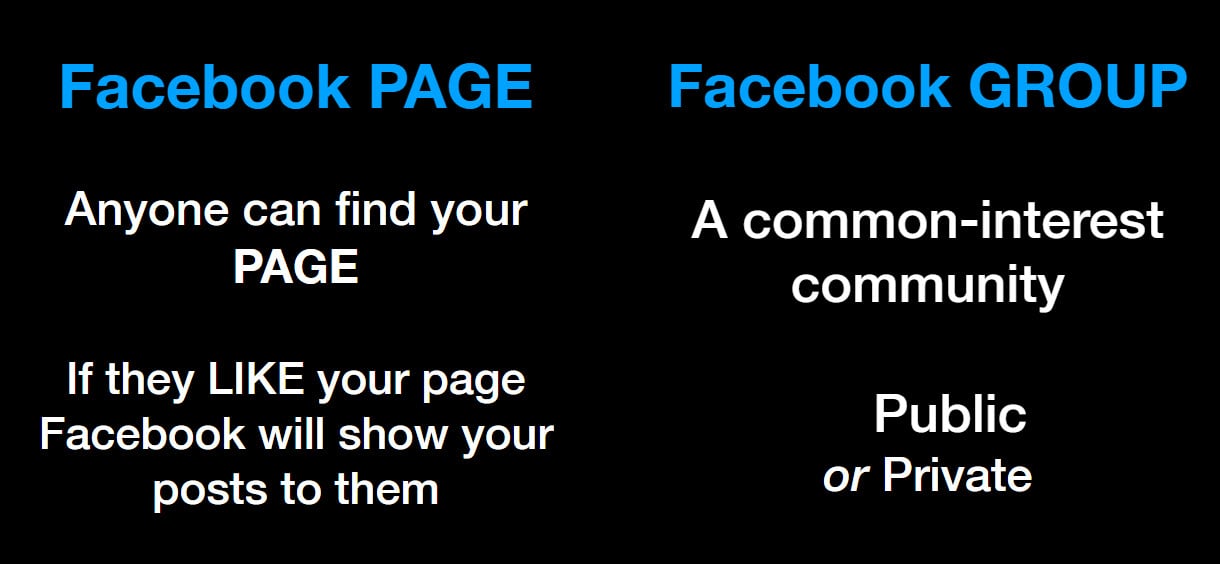 Facebook Pages
Probably the best way to explain a Facebook page is:
It's like a newspaper.
An old-fashioned newspaper, David?
Yeah! Remember those days when you went to the shop to buy a newspaper?
You'd sit down and read all the information on it. 
Well, maybe not all the information.
Just what you were interested in.
Well, a Facebook page is a bit like that. 
Once you've created your page, anyone can "like" it. Or "follow" it.
And once Facebook knows someone likes your page, anything you post on your page will appear in their timeline.
And they can read it.
Woah! Let's step back a mo…
Actually, not everything you post will appear in their timeline.
Nowadays, Facebook doesn't show us everything… unless we pay them to show our posts to more people. 
Facebook's getting smart, eh? 
But you get the idea of a Facebook page.
Facebook Page Ideas
Do you have a business? You can use a free Facebook page to promote it – and even post news about your interesting product, with links to a sales page on your website.
Love humour? You can create a jokes page, and post jokes throughout the day. Hey, don't laugh – I have one of those too.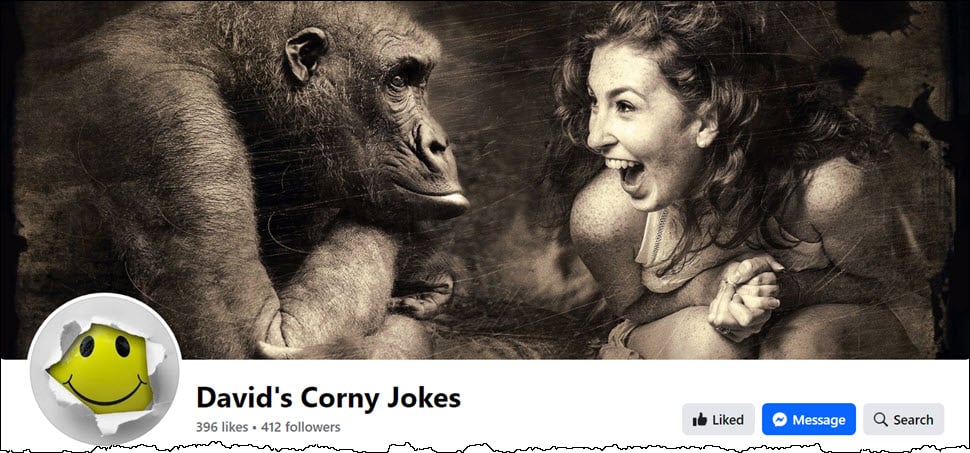 Facebook Groups
A Facebook group is a common interest community.
And anyone within the group can contribute.
So if you're into speciality coffee, you could create a Facebook group all about speciality coffee.
On a page, you would post your own thoughts and people might add a comment or two. 
But in a group, anyone can post. 
It's inclusive.
Great for discussions and chat.
Public or Private Groups?
You can make your Facebook group either public or private.
What's the difference?
If it's public, anyone can
Find it

See who's in the group

See the content.
But if it's private, only the people in the group can
See the content

See who's in the group
You can even hide a private group, and invite only the people you want to have in it.
But why would I want to do that?
Maybe a…
Family group

Financial investments group

Local cricket club

Exclusive members society
If you create a hidden private group, you'll need to invite members into it. 
Many Possibilities
So, as you can see, social media isn't about what you had for breakfast.
Hey, there's nothing stopping you from sharing that – if that's your thing.
But there are many more possibilities.
Social Media has brought the world to our doorstep.
Is it time you took advantage of it?
Breakfast?
If you really must know, this morning I enjoyed a bowl of Shreddies with blueberries!
More Social Media Articles
How to Get Interaction on Your Facebook Post