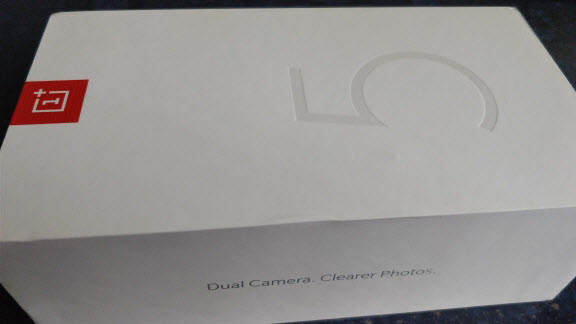 Dual camera. Clearer photos.
A couple of days ago, I became the proud owner of the new OnePlus 5 smartphone.
Why?
Not because I had to have the latest gadget.
No.
Why the OnePlus 5?
It's because my trusty Samsung Note 4 gave up the ghost a couple of months ago.
And I've had to survive with an old Samsung S5.
"Sorry, there's no storage space left" was a constant greeting from the phone.
And "You want to shoot video? Hahaha!"
So I've been waiting patiently for the launch of the OnePlus 5.
You see, I wanted a good camera with a built-in phone.
And the OnePlus 5 ticked all the boxes.
Plus, the price tag was considerably less than that of its nearest Samsung or Apple equivalent.
What a happy bunny I was to be able to take part in the "Early Drop" and get it a week earlier than the "official release date".
Not unlike thousands of others around the world, I hasten to add.
Watch the smile on my face in that unwrapping-the-Christmas-present moment – in my OnePlus 5 video review…
So what's my conclusion of the OnePlus 5?
I like it a lot.
Purchasing the OnePlus 5
A friend had sent me a referral link, which entitled me to a £20 voucher towards accessories. 
Very handy! I was going to purchase a case.
But when it came to the checkout, I discovered the case, which I'd just added to the basket, was now out of stock.
And so was every other case on the site!
I started an online chat to ask about the cases.
"You are number 480 in the queue."
Hmm… I don't think they'll get to me this evening.
Perhaps I'll just have to do without a case for now and enjoy the slim, sleek, quality look.
Transaction Failed!
Are you like me when it comes to checkout?
Check it.

Double check it.

Make sure you've only ordered one unit instead of 10.
OK, all details checked.
Press "Confirm order".
"Transaction failed," it says in big red letters.
Suddenly a text message arrives.
"I don't have the time to read that," I mutter under my breath.
But then I realise what's happened.
The bank's stopped the credit card transaction.
Well, it's not every day I use my credit card to spend nearly five hundred quid to a Chinese company in Hong Kong.
Thankfully, I was able to confirm the transaction was genuine, and it worked well the second time around.
The Express Delivery service took just two days to arrive from Poland.
OnePlus's email said they'd send me tracking information. But I received that only when the phone was out for delivery from DHL's local depot. However, in the meantime, I'd been able to log into my account, locate the progress section, and follow the progress from Poland, across Germany, and into the UK.
Setting Up
Even though there's no manual available for it yet (come on, OnePlus, get your act together!), it wasn't too difficult to set up… although it was fairly time-consuming.
It's great that Google stores nearly everything that matters on the cloud, and downloads it to your new phone (assuming you've not switched off that facility, of course).
One other amazing free app helped out:
SMS Backup+ saved all my SMS messages onto Gmail, and restored them to the new phone.
The OnePlus 5 Camera
If you've watched that video just above, you'll know what I think about the camera.
I wanted a good camera with a built in phone.
And this seemed to fit the bill.
On mobile phone cameras, I miss being able to focus on a face and throw the background out of focus.
Yes, I loved my olde Pentax 35mm SLR film camera.
In the OnePlus 5, there's a technology which introduces a Bokeh effect.
It uses electronickery to throw the background out of focus.
On top of that, you can change the aperture, shutter speed, ISO setting, and so on, all from within the photo window before you snap.
That's seriously good stuff.
And there's still lots more to play around with and learn.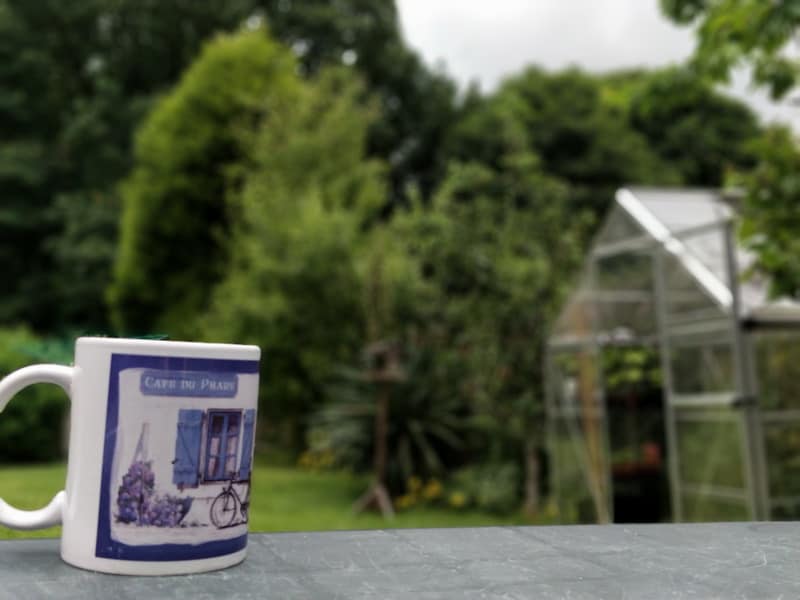 Watch the Buttons
I tend to keep pressing the side buttons whilst I'm holding the phone.
Maybe because I'm used to having a case that provided a good grip.
But having no case on this phone, I keep a tighter grip on the smooth phone.
Another thing to watch is this:
If you use a selfie stick, you might find the frame grips the edge of the phone where the buttons are and forces them in… that's including the main power button.
As you can see in the video… because of that problem, my phone restarted and went into safe mode.
Hmm… I was puzzled why everything had gone black and white!
Surprises
The OnePlus 5 has lots of new and surprising features.
I've set it up so that swiping two fingers down the blank screen plays music or an audiobook.
Drawing a 0 on the blank screen switches on the flashlight. Perfect in a sudden power cut or on a dark mountainside.
And a V opens the video mode. Look out, BBC!
I want to let out a delightful squeal every time I discover something new. But my wife would say that's too girly, so I don't.
It's Fast
You probably know about the RAM size and the processor.
So I won't repeat all that.
I'll only tell you that I'm ultra-satisfied with its speed and response time.
Get the impression I like this phone?
So far, so good. 
In fact, with the extra features and surprises, it's brilliant in every way.
I'm now an official fan.
Free Accessories Voucher
If you're thinking about buying the OnePlus 5, here's something that will help us both:
OnePlus have given me a refer-a-friend link. 
By going to the OnePlus website through the link, you'll get a £20 (or equivalent) voucher for OnePlus accessories. And I'll get a few points towards some accessories too.
https://oneplus.net/uk/invite#54ZWVN65RTQE7UQ
Just make sure they have your case in stock!
Over to You
They say buying gadgets doesn't bring happiness.
I get that. It's good experiences which are supposed to bring happiness. 
But have you ever gained a great deal of lasting happiness or satisfaction from a gadget you bought?