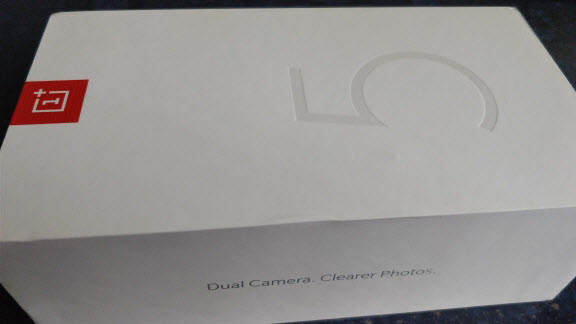 The OnePlus 6 is out now.
But you're here probably because you want to know how good OnePlus smartphones are.
In June 2017, I wrote this review about my brand new OnePlus 5 shortly after I'd bought it: OnePlus 5 Review.
In that article, I think you'll detect that I was rather excited about my new smartphone.
Here's a video of me unpacking it…
Still Happy With My OnePlus 5?
But, just over a year later, am I still as excited about it?
And would I ever buy another OnePlus phone?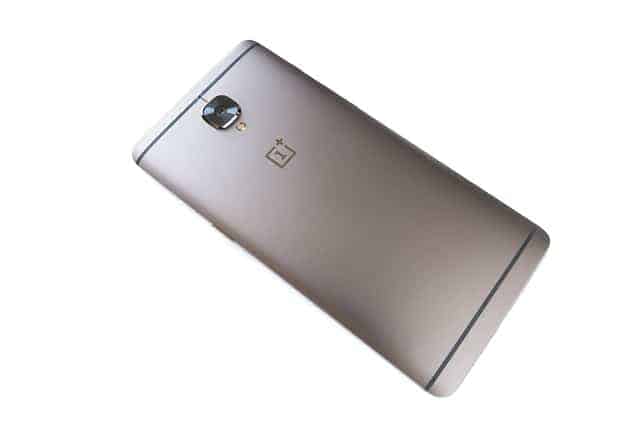 What I Think About My OnePlus Phone Now
To be honest…
I love it.
Why, David? Can you be a bit more specific?
OK. Here's why…
Here's why I love my #OnePlus phone. Click To Tweet
The OnePlus Battery
By this time in previous phones, battery life had gradually reduced.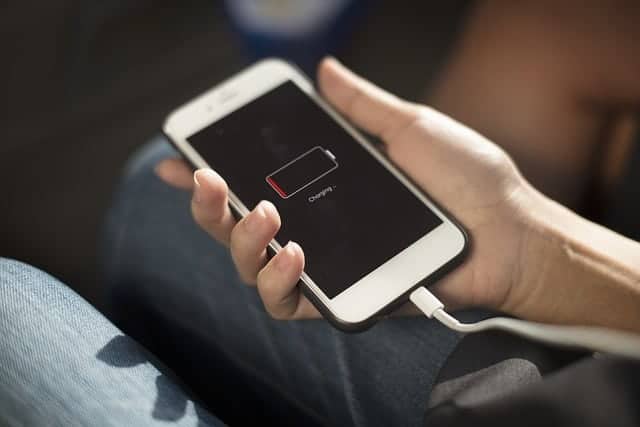 That doesn't appear to be the case with my OnePlus 5.
Every day, the charge still lasts a full day, no matter how much I use it. It's still as good as it was when brand new.
That's despite leaving it on trickle-charge overnight.
You see… some people recommend you don't leave your phone on charge all through the night because it can have a detrimental effect on the battery.
But I do. And I've not noticed any detrimental effect.
If I'm planning to be out for a very long day, I'll take along my Anker Power Bank. But most of the time I'll bring it home unused.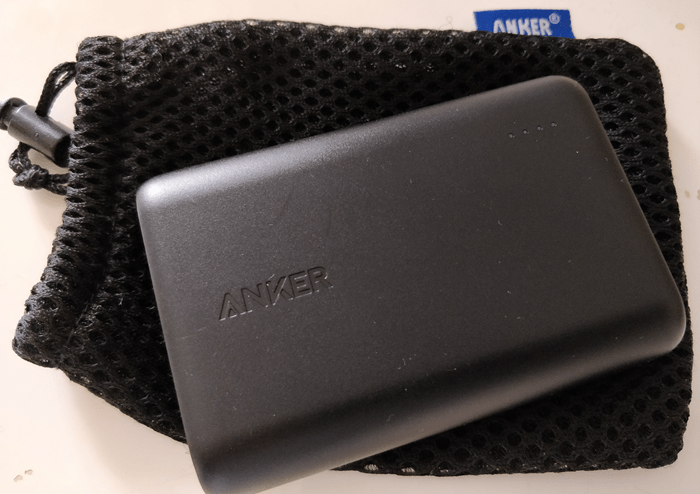 The Dash Charge still proves useful for those odd occasions when the battery needs a quick top-up – or I'm being impatient. Being able to charge the battery rapidly and safely is very handy.
So, yes, I'm happy with the battery.
The Camera
Who needs an SLR when you've got a good smartphone camera?
In fact, one of the reasons I selected the OnePlus 5 was because of its camera.
I still love the Bokeh effect – which throws the background out of focus.
Here's a photograph I took of my wife, Christine, last month at Pembroke Castle.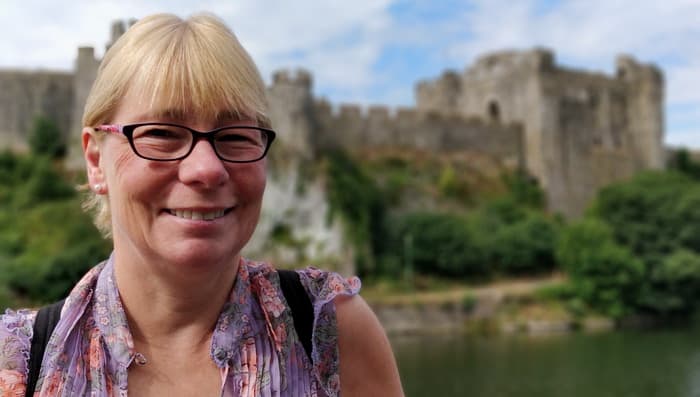 And the 2x optical zoom is so practical.
Being able to use it as a point-and-shoot camera for those gotta-get-it-now moments… and the ability to make those adjustments you would normally only find on an upmarket SLR camera…
Why did I ever need an SLR?
Storage

on the OnePlus
Because the OnePlus 5 didn't have the facility for an SD card, I decided to buy the 128GB version.
So I've got lots of storage space.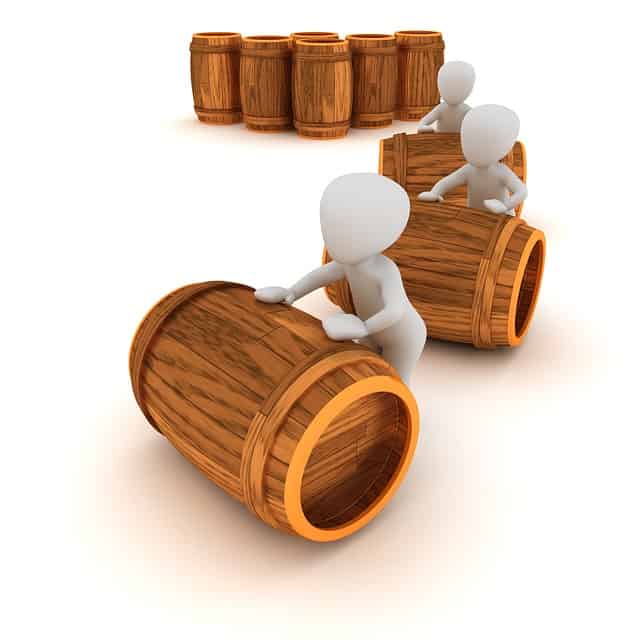 I don't have many videos on it (not a movie-buff). But I do love to listen to podcasts and audiobooks. So my phone is full of them.
On holiday, it's my camera – so it gets lots of high-resolution photographs added onto it.
And I've still got loads of space left. 
Going for the 128GB version was a good choice.
Speed – Does the OnePlus Phone Slow Down?
The speed really impressed me when I first got a OnePlus 5 phone.

"Wow! It's really is as fast as they say it is" was my initial impression.
But I was worried that the OnePlus 5 would slow down over time.
After all, I also have an iPad. And as any iPad or iPhone owner will tell you, it will slow down.
This is my story with Apple: My iPad slowed down to almost unusable. I upgraded to a new model. That slowed down. I don't want to buy another Apple tablet. 
Anyway, that was also my concern with my OnePlus phone.
So has it slowed down?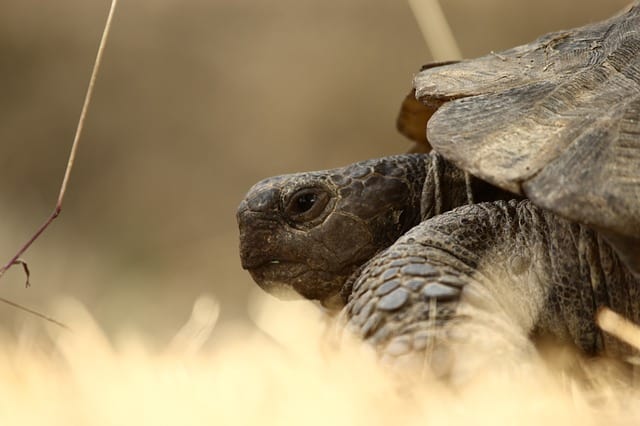 As far as I can tell, it hasn't slowed one bit. It's still as fast as when I first used it, over a year ago.
It opens quickly with either the fingerprint reader or the face recognition. And apps launch just as fast.
Wondering whether OnePlus phones slow down over time? Read this review. #OnePlus Click To Tweet
What I Don't Like About My OnePlus 5
Whenever there's a major software upgrade for the phone, some of the apps revert to their default setting.
That's a pain when I get an important notification – only to find that it's merely a 10p coupon off corn flakes at the local shop.
To rectify that, I have to go and change all the individual preferences within the notifications section again.
So, OnePlus, if you read this… would you fix that, please.

Will I Buy a OnePlus 6
The simple answer is no.
Why?
As tempted as I am to buy the OnePlus 6 (it looks amazing), I'm far too happy with my OnePlus 5.
Maybe OnePlus makes their products too reliable.
Maybe they too should introduce a "slow-down" element (only joking – please don't).
But because they've made a great product that's practical and reliable, I'll carry on using what I have for now.

OnePlus Voucher
Because I once bought a OnePlus phone, I have a OnePlus refer-a-friend link.
Feel free to use it if you're planning to buy a OnePlus phone.
To you, it's worth around £20 or $20 or €20 for accessories. And some OnePlus points for me. 
Here's it is: OnePlus.
Over To You
What about you?
Have you ever had a piece of tech that you've absolutely loved?
Why?
Tell us in the comments below – and let's keep the conversation going…
Are #OnePlus smartphones any good? Here's a great review from someone who's used his OnePlus phone every day for over a year. Click To Tweet