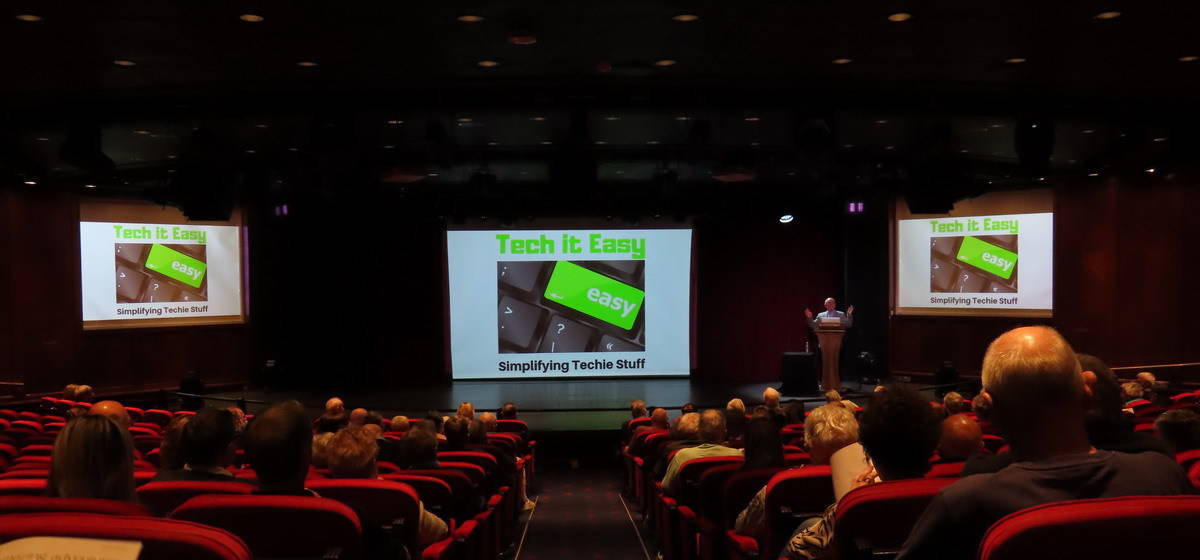 If you're looking for someone to do a tech-made-easy talk that's…
Practical and helpful

Simplifies tech
…by someone who
Speaks from experience

Is friendly and humorous
Then I reckon you'll love my Tech it Easy lectures.
What are the Tech it Easy Lectures?
They're individual practical presentations which make…
Online and internet

Technology

Media

Anything techie
…very easy to grasp and use in real life.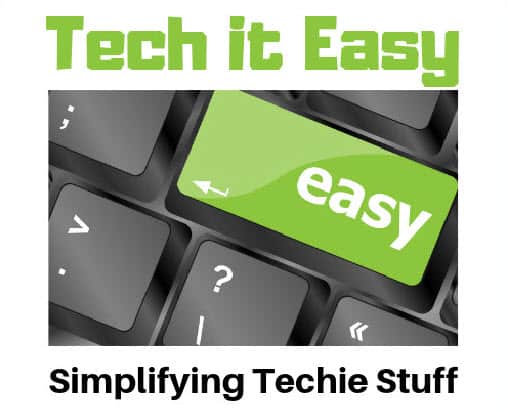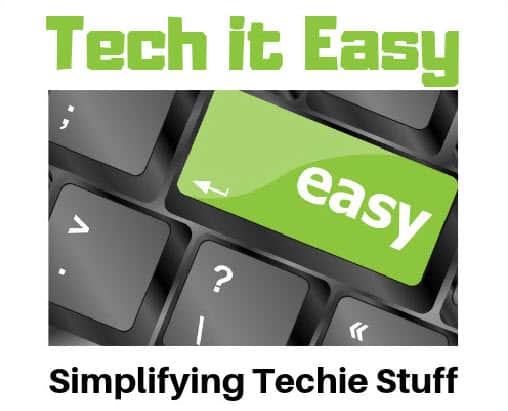 But Why?
I made these lectures and workshops specifically to simplify techie stuff. 
To help anyone who thinks technology has "left them behind" to get to grips with it and be able to use it in everyday life. 
For example, how to use these amazing free Google tools:
Technology Made Practical, Useful and Easy
The lectures are from personal experience after 40 years in the technology industry. I've personally created each one from the ground up. 
I've presented them to large cruise ship audiences, and to small local groups as workshops.
Each one I refine to suit the individual audience.
They're all practical, providing knowledge and experiences you can take away and use.
Smaller Workshops
In the smaller workshop-style community-group setting, it's a bit more interactive with Q&A.
But the best part is discovering how attendees have gone home and applied their new knowledge and skills.
Webinars
During the COVID-19 pandemic lockdowns, I ran some online webinars.
Those lasted around 30 minutes – which also makes them ideal as mini-workshops for small groups.
Here they are:
Each of those titles is a clickable link, so please feel free to watch the webinar replays.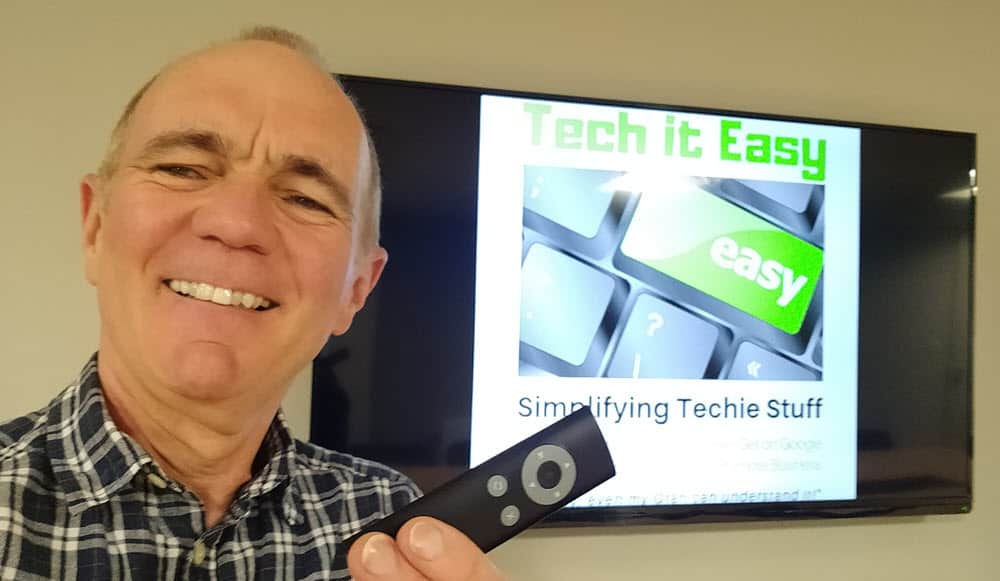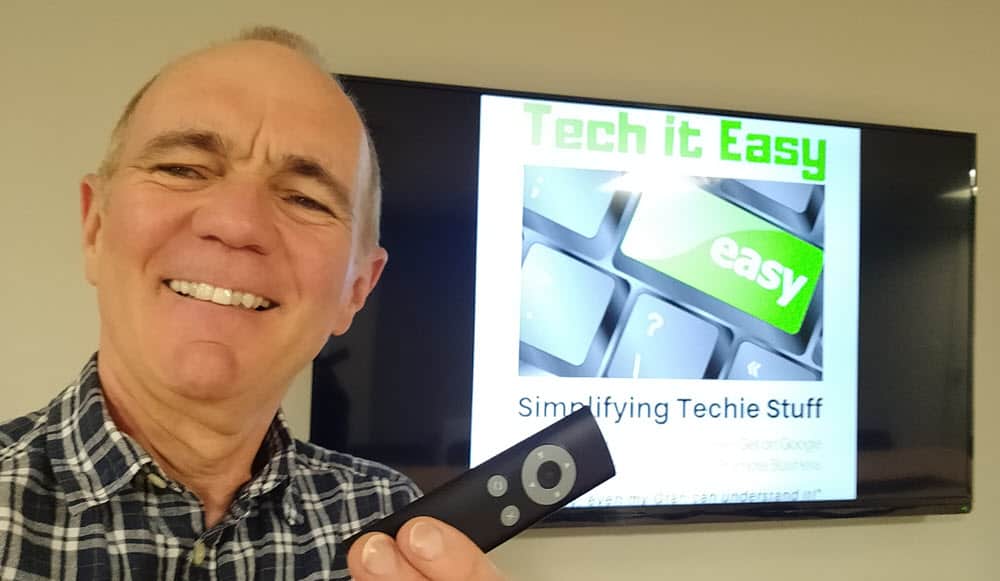 You can find out much more about each Tech it Easy workshop on the official
Tech it Easy Website.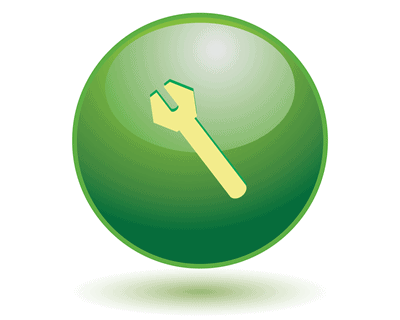 Contact
If any of these presentations and workshops are right for your event, here's where you can contact me.