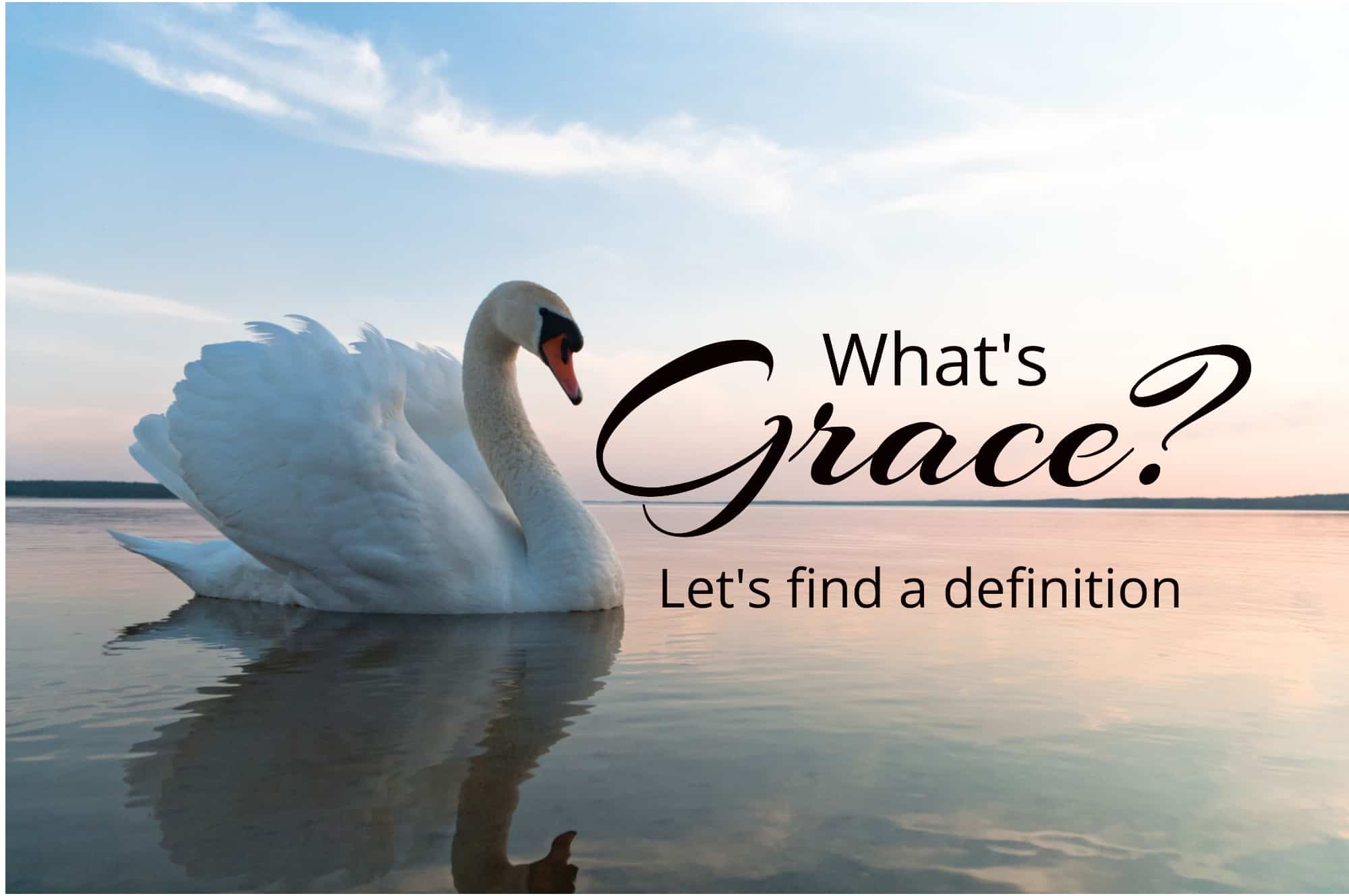 What's grace?
Could it be…
Amazing, just like in the song?

How a bird glides through the air?

Undeserved favour?

A fast car, driven by a petrolhead?

Someone's name?

What you say before you eat?
Well. let's take a look at GRACE from some of these aspects…
Amazing Grace, How Sweet the Sound
I bet you're familiar with the incredible song:
Amazing grace
How sweet the sound
That saved a wretch like me
I once was lost
But now I'm found
Was blind, but now I see

Did you find yourself singing it, just then?
Slave-Trader Turned Good
Did you know the original text of Amazing Grace was written by a former slave trader, John Newton, after he experienced amazing grace in a near-death experience when the slave ship he was on encountered a violent storm. [source PRI.org]
Newton prayed to God and the cargo miraculously shifted to fill a hole in the ship's hull, and the vessel drifted to safety. Newton took this as a sign from the Almighty and marked it as his conversion to Christianity. [source: biography.com]
After turning to God, Newton later went on to speak out against slavery.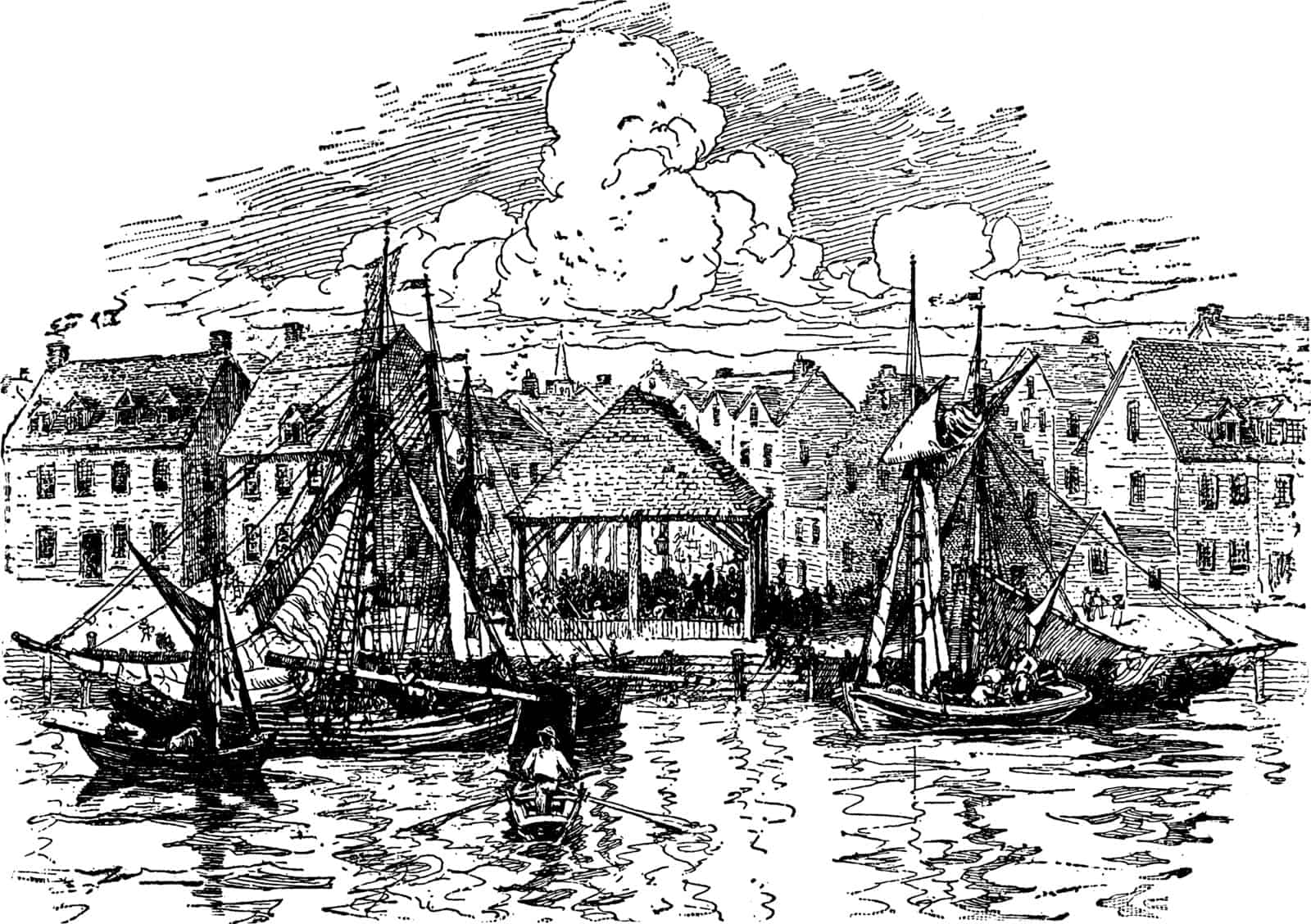 No wonder he was inspired to write such iconic words. The slave-trader experienced undeserved favour, and consequently turned his life around to become an incredible force for good.
But is grace used only in a religious aspect?
The Graceful Swan
I asked my friend, Trevor Knight, a keen bird watcher to define grace when it comes to birds. 
Trev is often found walking the mountains and lakes, admiring the wild birds.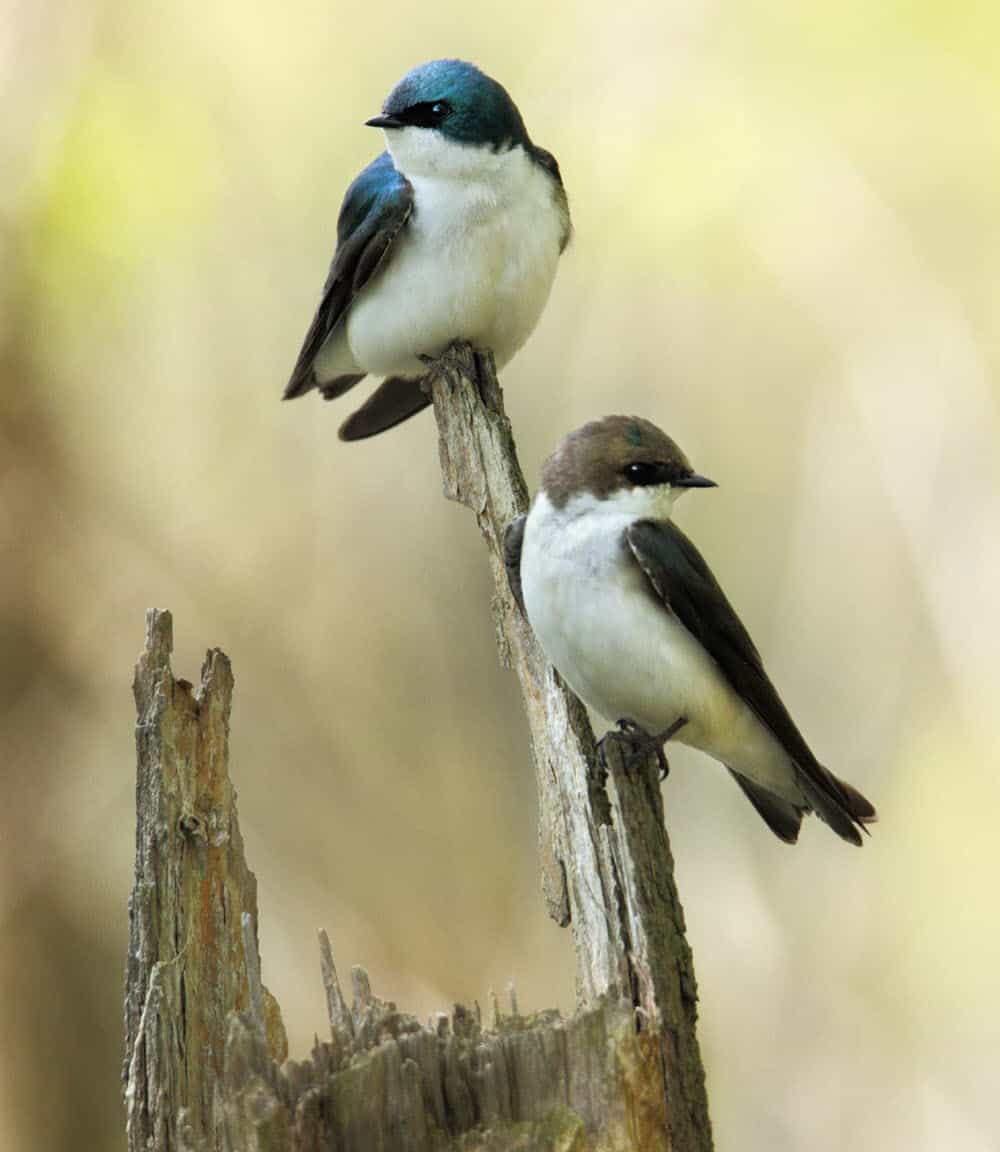 Yet one bird stands out when it comes to grace.
Here's what he wrote:
I really think the Swan is the most graceful of all birds.
Always looks in pristine condition

Never ruffled

Goes about its day pruning

At a pace of life that's never rushed; never in a hurry to get somewhere.
We humans can learn a lot from just watching a swan.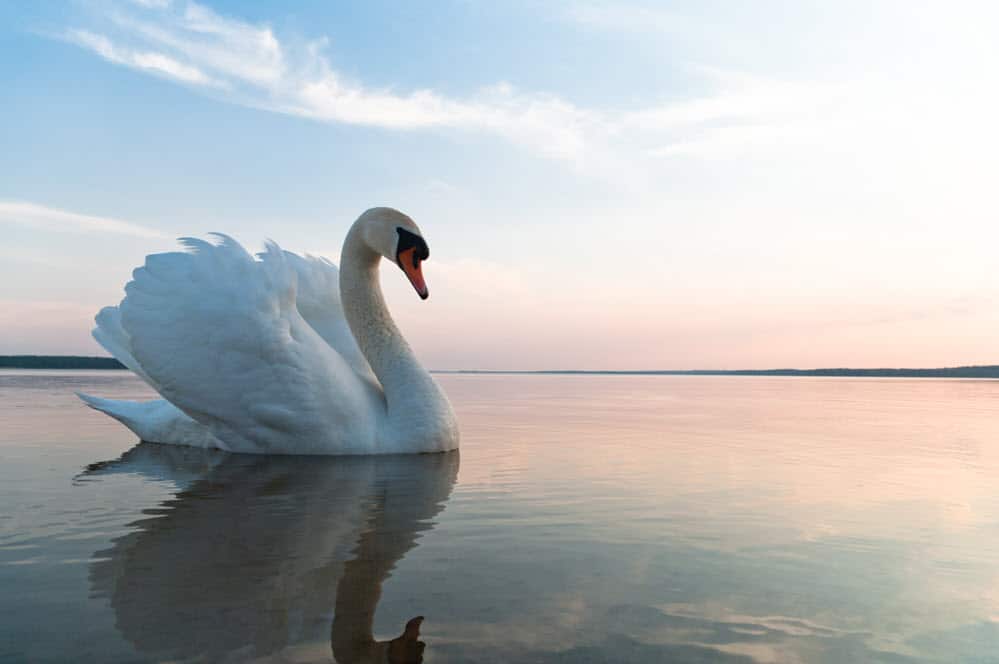 It's pure white and gentle in nature, a bit like a lamb. Always inquisitive, but very protective of its young.
Swans always seem quietly confident as they go about their business. They seldom fly. But when they do, you have to admire them: magical and noble.
To me, grace describes a swan.
Trevor Knight

When he's not out bird watching, Trevor is measuring up and fitting blinds for
Direct Blinds
…his family blinds business he set up in 1982.
Grace, the Petrolhead, and the Jaguar
Then I asked my friend Nelson Hogg.
Nelson's been a petrolhead since the age of 5, been in the car industry for 50 years, founded the highly successful Alpha Motors in 1983, runs the Petrolheads Automobiles community, and is passionate about God.
So who better to talk about grace and cars…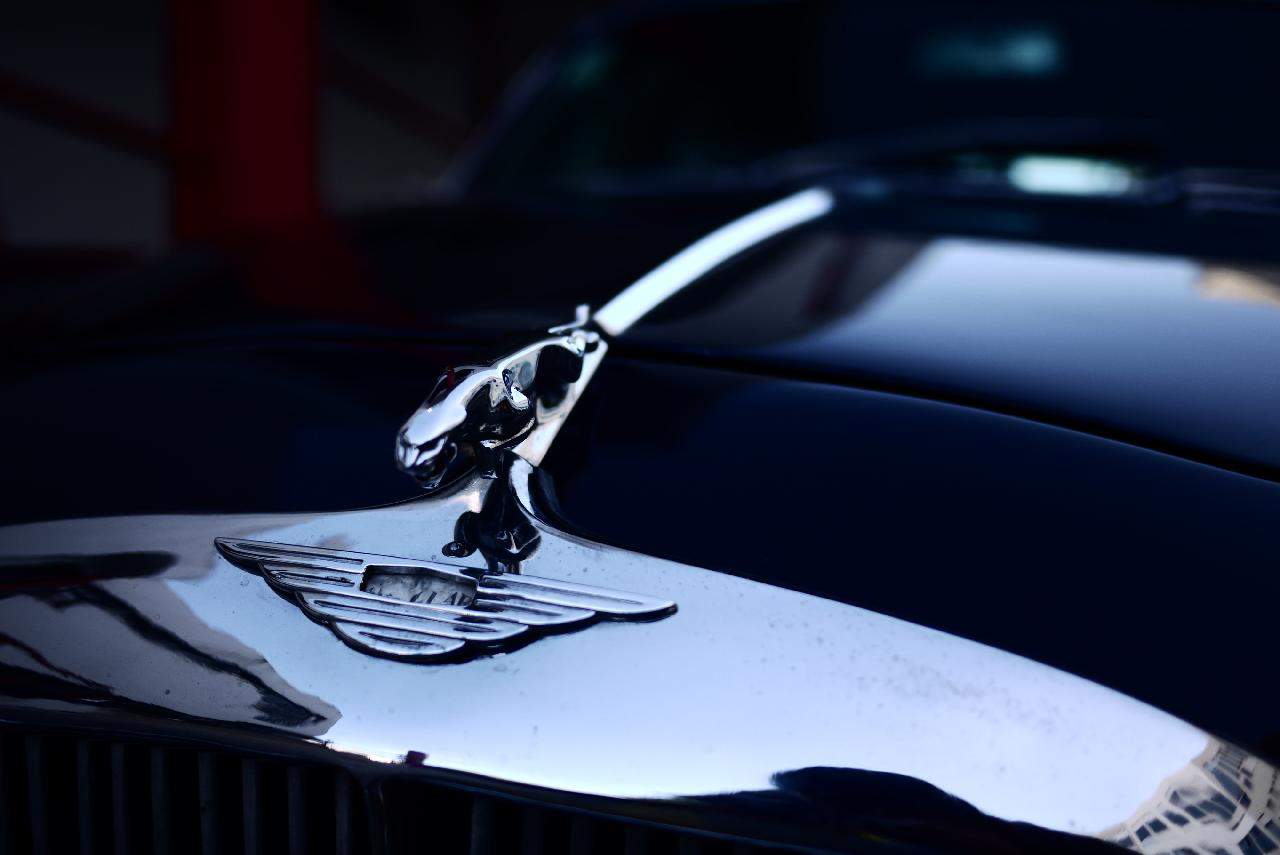 The word Grace has many definitions, one of them being the Jaguar car.
It is to imply that it is all you require in your perfect car.
Of course, that can mean different attributes to the owners' requirements – like…
Comfort

Speed

Economy

Longevity

Style

And, yes, Grace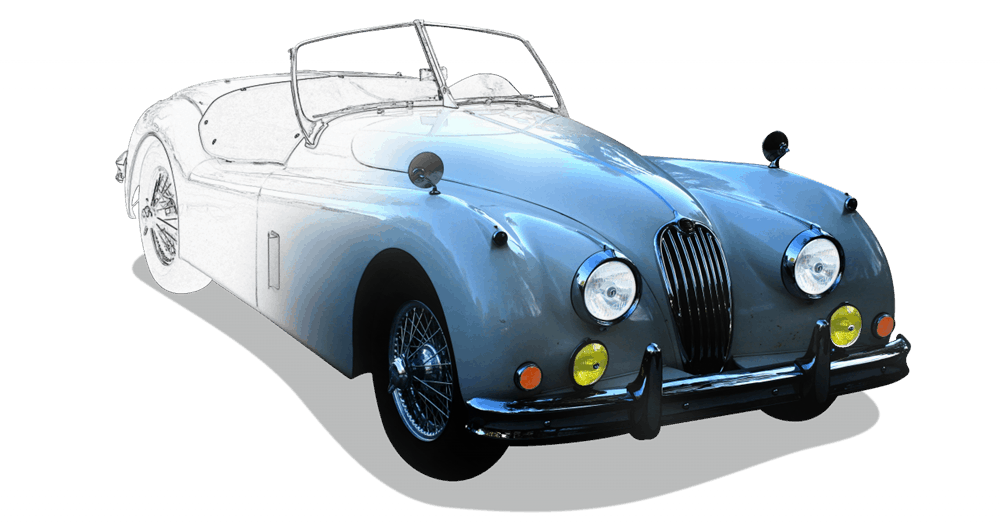 The big difference when we apply Grace to the human being is in its source.
This Grace comes from God through His son Jesus Christ to our lives when we receive Him as our Saviour.
Unlike the car, this Grace…
Never diminishes

Never wears out

Never goes out of style

Never needs an M.O.T.

Isn't taxed by the Government

Can't be stolen and sold online
And yet it's priceless. Yet it's free to all who ask.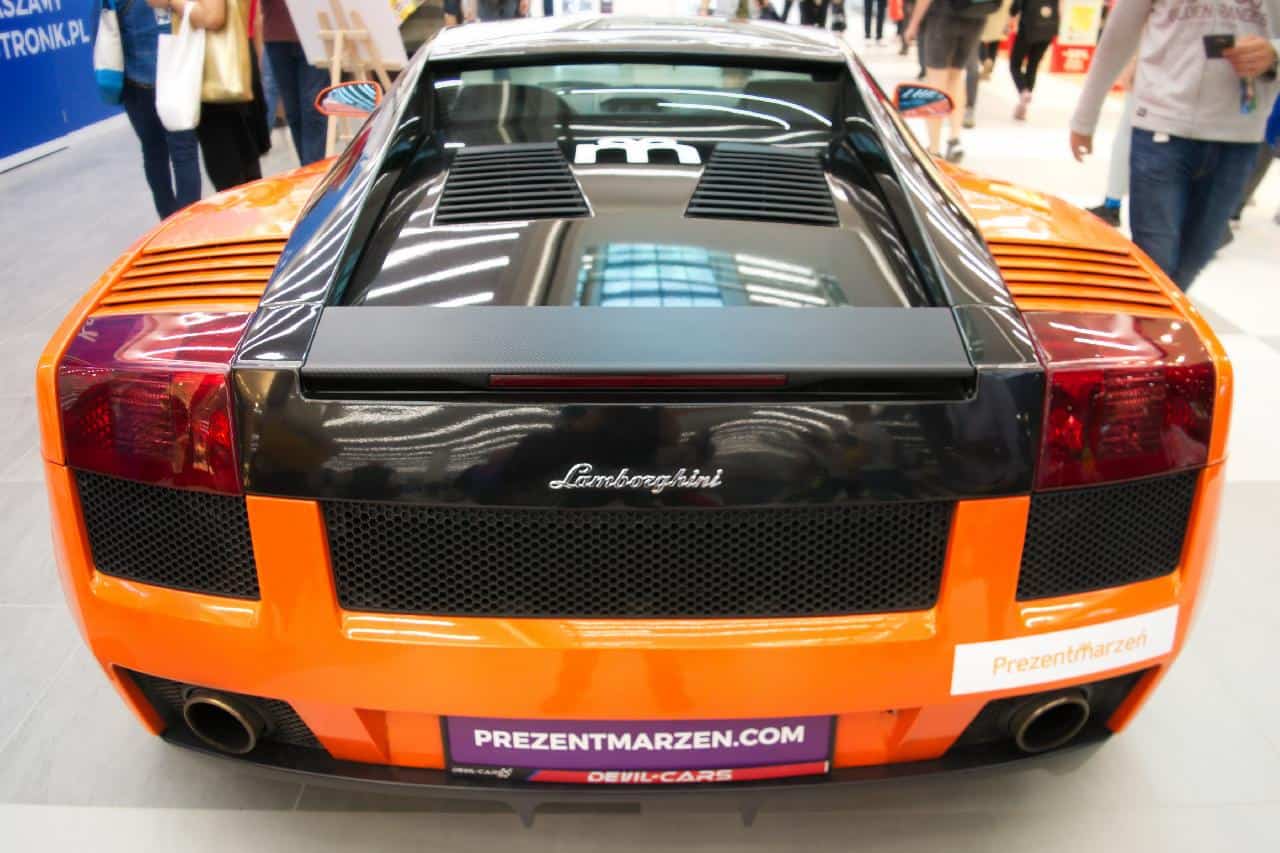 The only similarity I can think of to the car is that it's good to service it by keeping in regular touch with the provider direct – which is totally free and no appointment needed to book in. It is on "Pray & Collect". No tracking required to see if it is on its way. And every participant has their own direct line.
One of the many benefits this Grace brings to our lives is to become Grace Sharers, telling the truth of Jesus, enjoying having Him in our everyday lives. Unlike a car, Grace will never break down, and the provider is always available in any and every situation.
This is not a special offer, it is a permanent one to all who request.
Nelson Hogg

Over 70 years ago, Nelson walked to the model shop to buy his first Dinky car… and he still has his collection of favourites.

Nelson loves restoring graceful old cars.
Hello, My Name is… Grace
Our friend, Grace Tabern, named her business Grace Ancestry.
So I was curious why.
And why her parents had named her Grace.
So I asked her.
I was named Grace after a much-loved auntie named Grace who lived in Australia.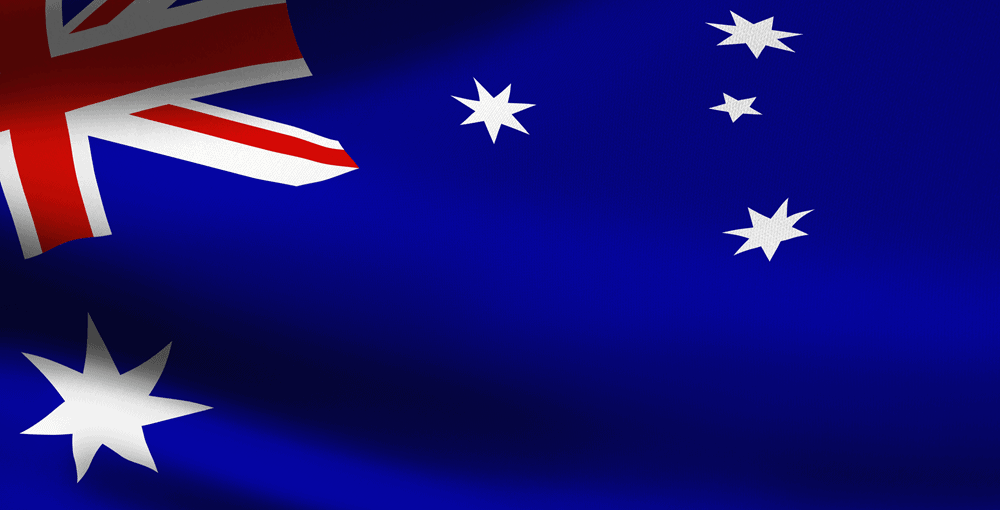 Grace wasn't a popular name when I was growing up – and I thought it very old-fashioned.
But as I grew older, I came to understand and appreciate its meaning…
God's undeserved favour
…and I believe the meaning was also a factor in my parents choosing the name for me.
The name has come back into fashion – and I must admit to still turning round every time I hear someone call out for their daughter Grace in the supermarket, etc.
When selecting a name for my own daughter, I chose Hannah, which means favour, or grace.
What name did I choose for my own research business?
"Grace".
Grace Tabern

is a professional genealogist and historical researcher based near Ormskirk, Lancashire.

You can find out more about Grace on her website at
Grace Ancestry
Even Church Leaders Need Grace
Finally I asked my friend, Ben Tarbuck.
Ben's the Campus Leader at Today's Community Church at The Edge, Wigan, and a great communicator.
He has spoken to church congregations and leadership groups, colleges and conferences, in different countries.
So he's used to simplifying complex topics for various audiences.
Now Ben sent me a brilliant in-depth treatise of grace. 
But, unfortunately, it was far too long to include here.
So here's a great story from it where his 5-year-old daughter has a big problem at school.
But let's begin with Ben's definition of grace…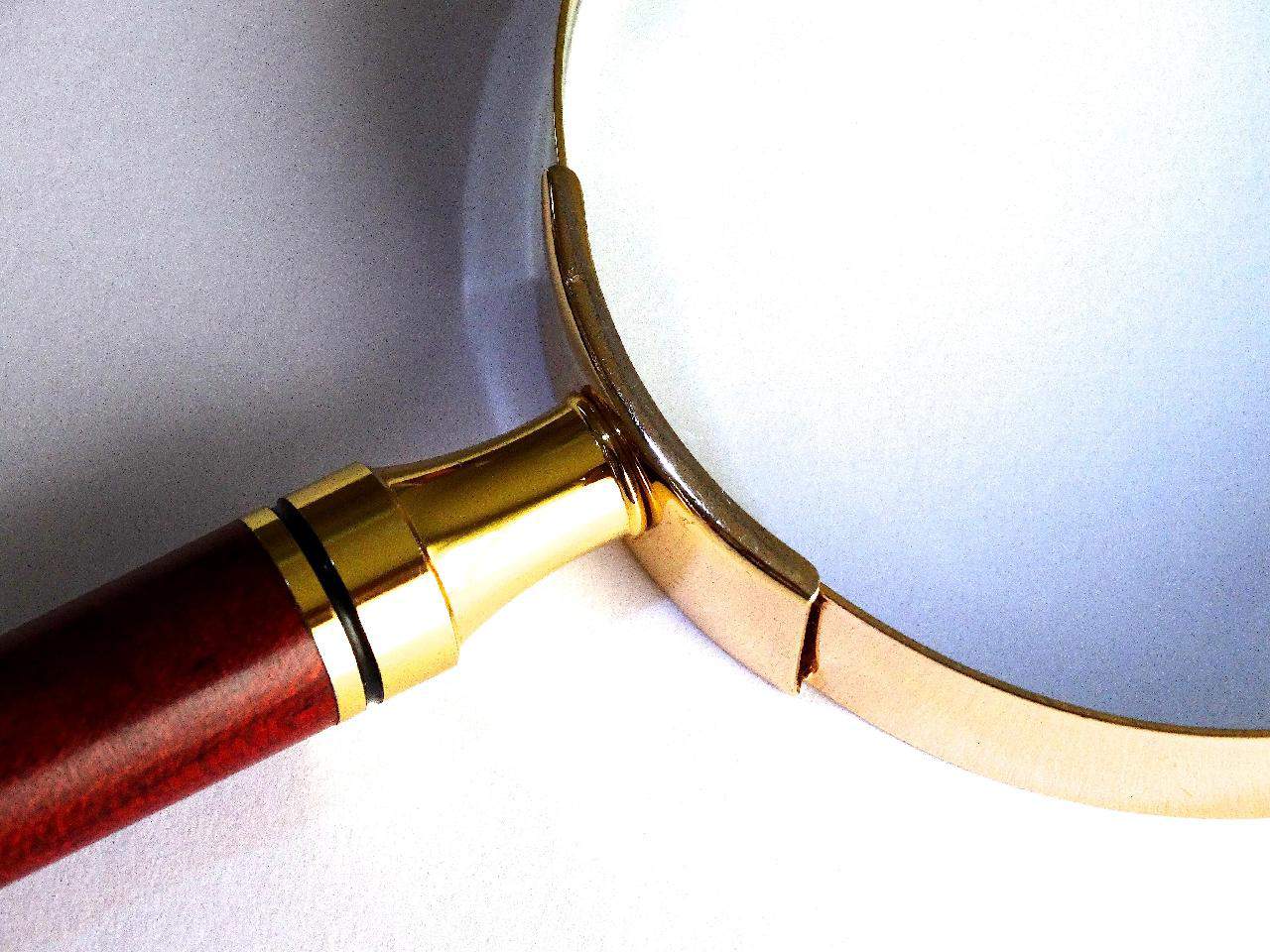 If you research the definition of "grace" you'll bump into a few definitions.
James Ryle (American author) defines it as:
The empowering Presence of God enabling you to be who He created you to be, and to do what He has called you to do.
You may hear that:
The grace of God is a free gift to everyone for salvation and for Godly living.
I prefer the most common of all definitions – because it is rooted in the soil of the Epistles of Paul:
Grace is…
The unmerited favour of God.
One day my daughter, Eden, was upset in her bedroom just before bedtime.
Someone at school had called her "naughty".
As she explained why she was so upset I explained that this kid was wrong because fundamentally we are all good people who do naughty things from time to time. Eden was concerned that if she's naughty, no will like her.
I'll explain it like I explained it to Eden, a five years old girl…
A Father loves his child regardless of how they live because that's what a Dad is.
Ben Tarbuck

has recently launched his own website to help young leaders become powerful communicators.

You can find out more about him at
BenTarbuck.com
Why Do We Say Grace?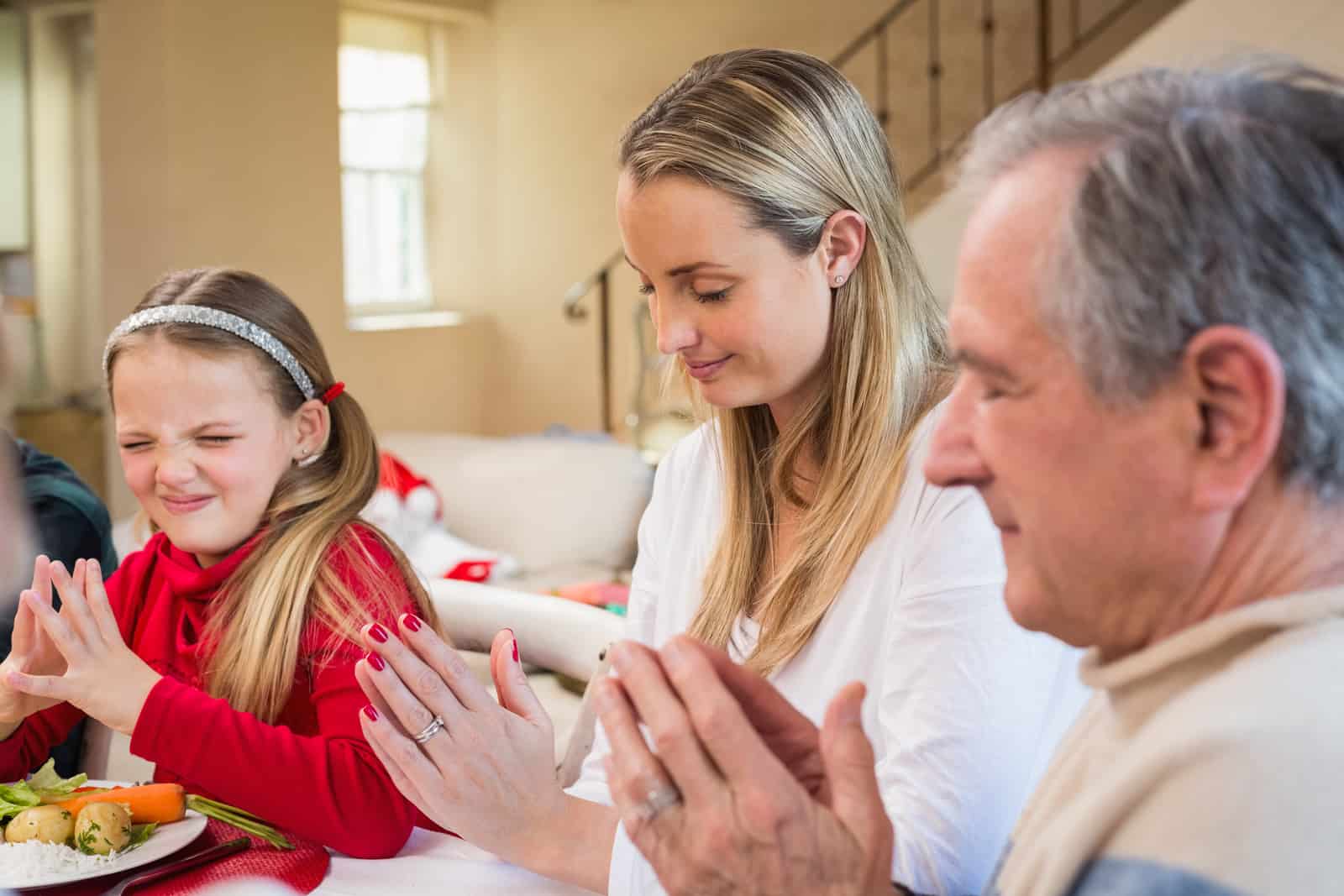 I say why not?
"Saying grace" is simply about being thankful for your meal.
So, even if you're an atheist, the simple act of being thankful, however you choose to do it, can have incredible benefits.
So What is Grace?
We've looked at
Swans

Cars

Grace herself

God's grace
And the common definition seems to be…
Unmerited favour
Favour when we least deserve it.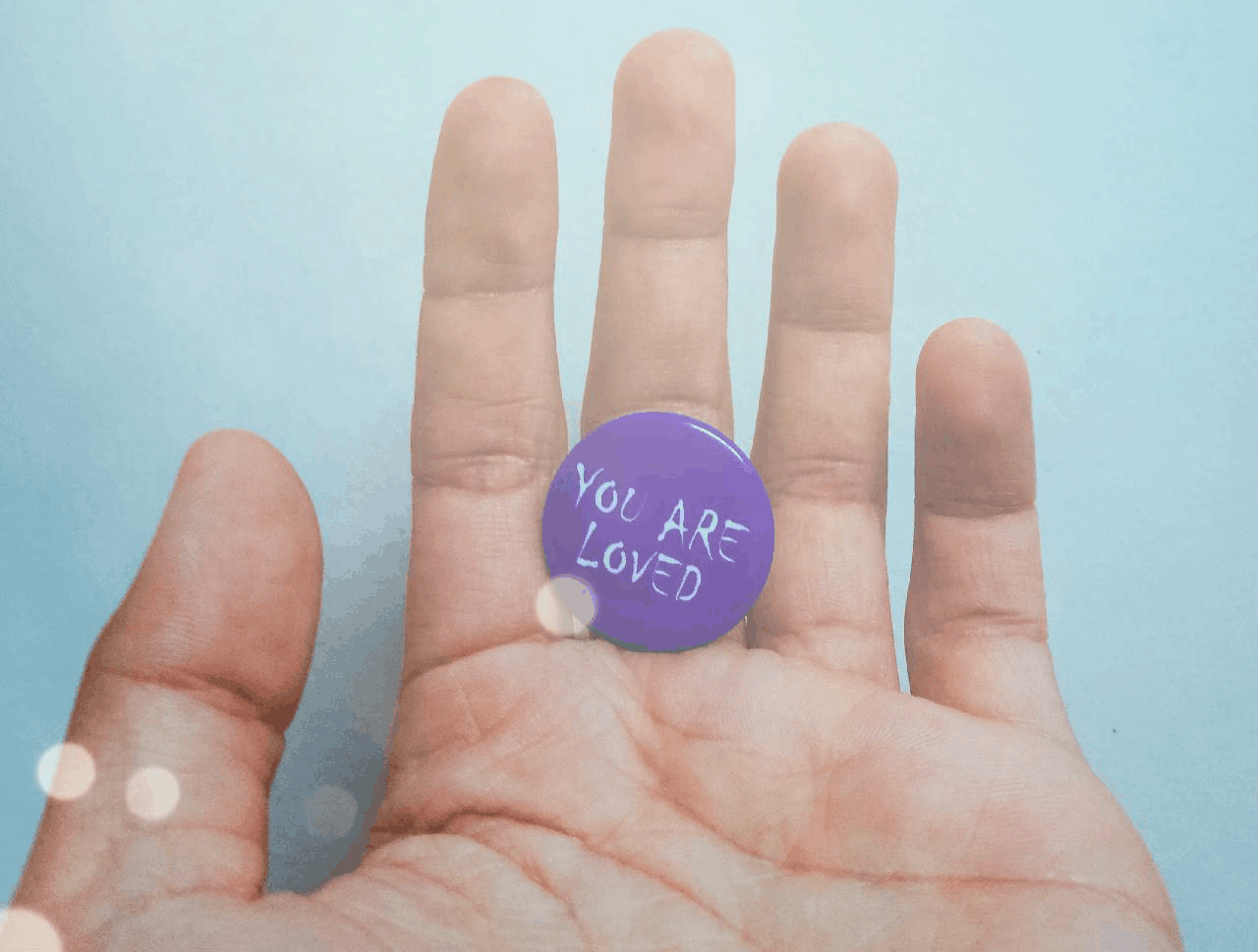 So, whether we have a faith, or we have no faith…
Whether we've made a mess of life, or we've got it all together…
One incredible thing that makes a huge difference in our lives is…
Grace.