Sometimes you've just got to get away!
But a hotel break can be expensive, can't it?
Well, actually… no.
Not with some of those online low-price speciality companies.
Somehow, they find special deals and reductions – and email you about them (if you're on their email list, of course).
Hotel and spa breaks, restaurant deals, city breaks…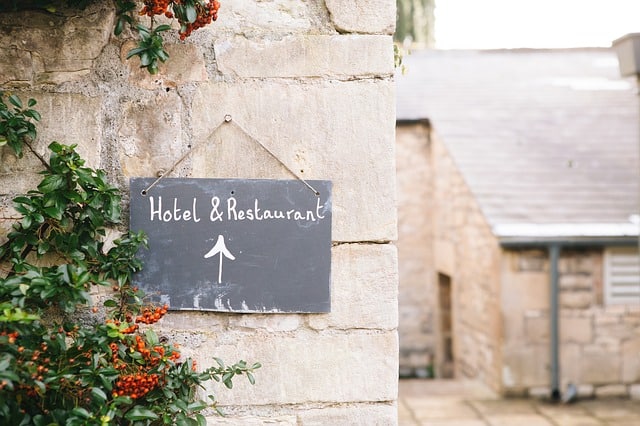 We Can't Believe It!
Let me tell you about our recent experience.
Last week, my wife and I enjoyed a nice break in a Lake District luxury hotel.
It was a bed & breakfast 2-night package… including a 2-course dinner on the first night.
Oh… and a superior room upgrade.
All for £149.
For that price, we were a bit sceptical. 
Yes, we too have been to a few of those hotels which don't quite live up to expectations.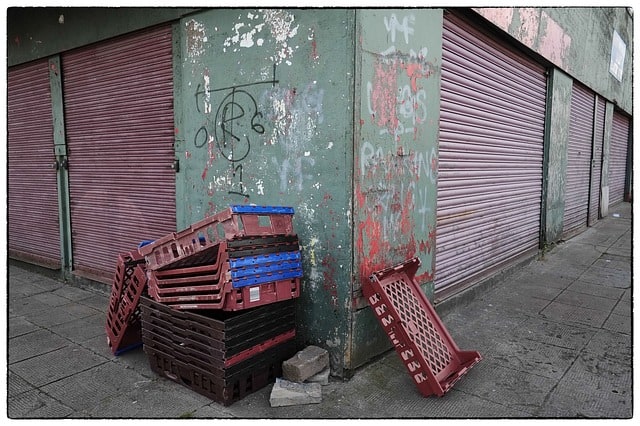 But this was different. 
Good reviews, nice location, swanky website. So we were looking forward to it.
But would a discount price mean a less than satisfactory experience?
The view was the first thing that struck us when we arrived. 
Thankfully, we took in that lovely sight – because the rain arrived on the following day and the view disappeared (well, it is the Lake District!).
Christine, my wife, was rather impressed when she opened the door to our room. 
"Ooh! This is nice," she said.
"What a lovely room."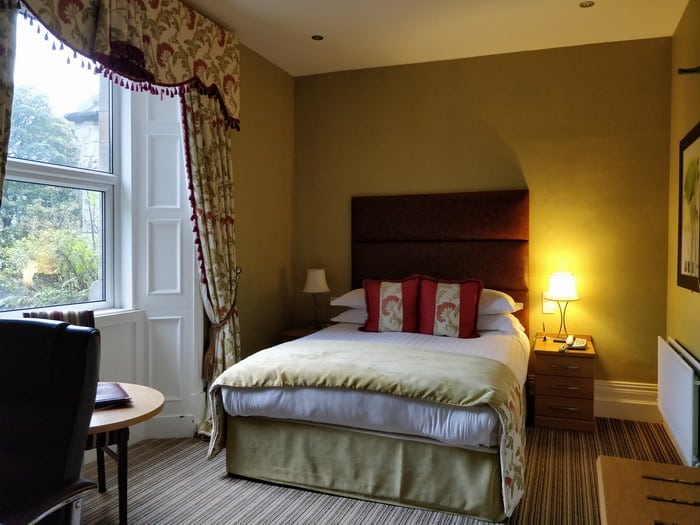 "And a nice bathroom too!" she continued…
"Come and look at this, Luv!"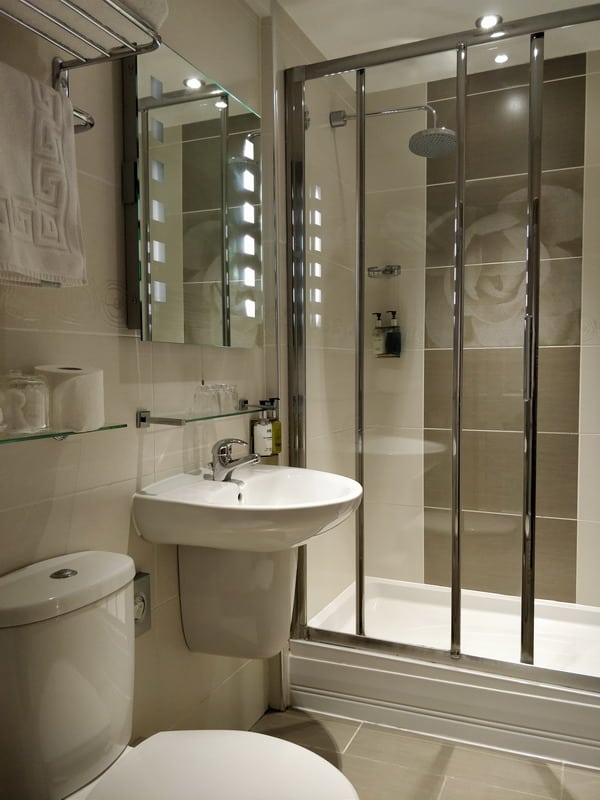 A good view from the bedroom-window set it off nicely – before the Lake-District-rain made that disappear too. 
But at least the Autumnal colours in the garden made up for it.
Does a Hotel Really Care?
When the hotel staff pay attention to detail, it's usually a tell-tale sign that your stay is going to be enjoyable. 
You see… being typical Brits, immediately after unpacking, the kettle went on. 
And, on the tea-tray, we noticed all the milk cartons were neatly lined up.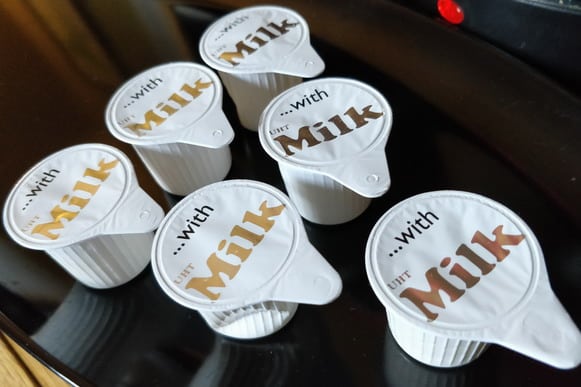 That's not normal in a typical hotel. But someone here had paid attention to little details.
And it was noticed.
Dinner and Ducks
Where do hotels find the personalities for their restaurant? 
Our Italian waiter (complete with genuine Italian accent) was helpful, friendly and full of personality – you know, the sort of person you'd choose as a butler if you could afford one.
My duck-salad starter and guinea-fowl for the main course were delicious. All part of the £25 TDH menu which was included in the package.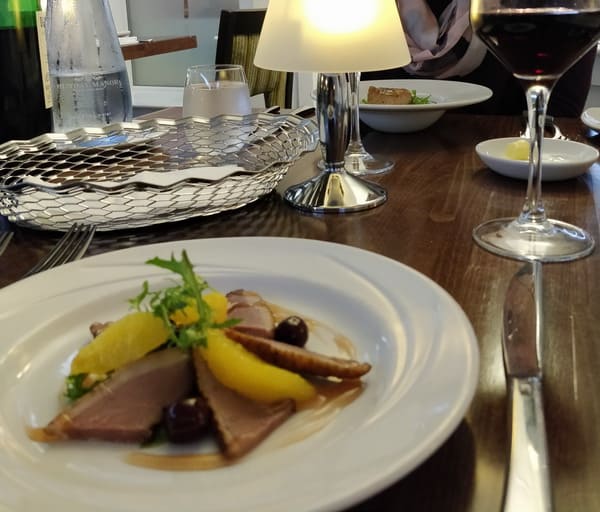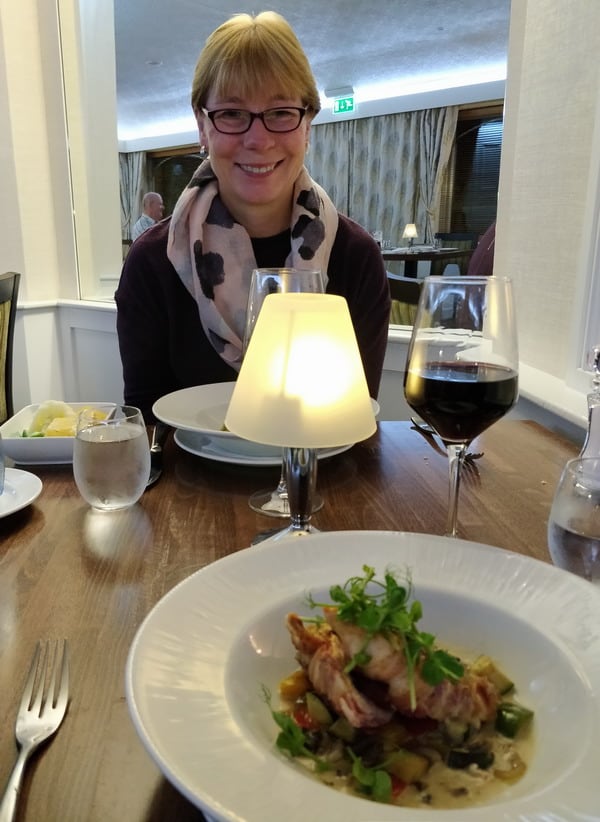 Of course, the wine wasn't included with the dinner. But £16.50 wasn't an extraordinary price to pay for a nice bottle of red in a quality hotel.
On the second night: no problem. The £12.50 seafood-platter bar meal was just as delicious, and was served to us in the restaurant – by our same Italian waiter.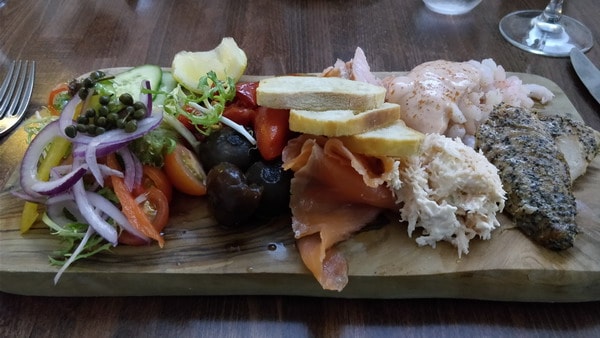 "OK, David, where is that hotel?" I hear you ask.
It was the Hunday Manor Hotel, near Cockermouth.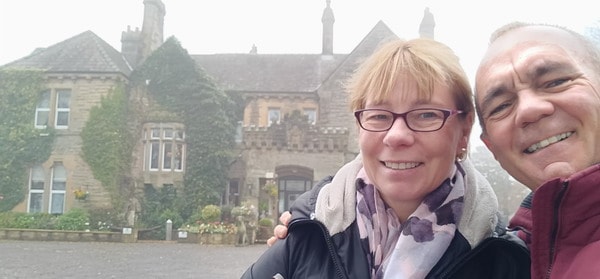 Finding the Hotels
"And how did you find this break, David?"
Simple. We found this particular offer on Travel Zoo, simply because we subscribe to their email list.
But there are other similar companies, such as Holiday Pirates and Late Luxury.
After I submitted the review of this particular break to Travel Zoo, they sent me a refer-a-friend link as a thank you.
For every friend I refer, I'll get a tenner.
And even better news for you… you'll get a tenner too! 
Happy days.
So now you know…
There's no need to work, work, work without a break or a massive budget.
You just need to pick where and when to go. 
And… relax.