The New iPhone X – For Free?
Nice thought, eh?
But who would give you a brand new iPhone X for nothing?
The simple answer is: no one!
But here's how you can still get one – effectively for free.
a bit of time

a bit of patience

a bit of self-discipline
OK. So here, in a nutshell, is how to do it:
How To Get Your Free iPhone X
Hah! Not what you expected to hear!
If you buy takeaway meals, it's great for convenience. But really bad for your wallet or purse.
So, by cutting out the occasional takeaway meal – and cooking at home instead (or better still, getting invited round to Mum & Dad's house for dinner) – you can save a fortune.
And "a fortune" is the price of the new iPhone, isn't it?
OK. Let's put some actual numbers and costs into it…
Cost of an iPhone X: £999.00
Cost of a takeaway meal for 2 people is this: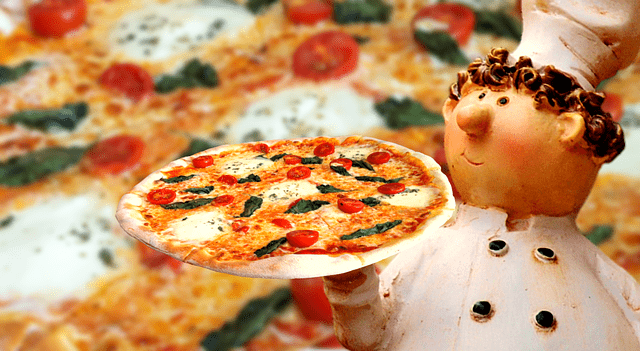 Let's assume you like pizza. I hope you do, because I went to a well-known pizza delivery company's website to check out their prices.
1 x large Hawaiian Pizza (with stuffed crust): £21.49

2 portions of potato wedges at £3.99 each: £7.98

1 x Benn & Jerry's ice cream: £4.99

2 x 500ml cola drinks at £1.29 each: £2.58
Total cost: £37.04
If you have it delivered, you always give a tip, don't you?
So let's round that up to £40.00.

What do you mean, you don't give a tip? OK, but I bet you add something to your order so you don't have to worry about change when the delivery lad is stood at the door whilst your food is going cold.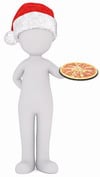 But even if you neither tip, nor add to your order, I'm going to keep this to round figures to make it simple. After all, it's my blog-post, so I can do what I like, OK? [rant over]
Anyway, does the price sound reasonable? Not too bad for a satisfying meal for two people, eh?
It saves on the cooking, and the washing up. And you can catch up on all those episodes of the X Factor with all that time you're saving.
How Often?
How many times a week do you get a takeaway?
Still, it isn't bad if you can afford it – if you're DINKYs and all that.
"Uh? What on earth are DINKYs?" I hear you ask.
It stands for couples who are "Dual Income, No Kids Yet"…
Those who, for now, have a reasonable amount of disposable income.
Over 1 year, how much will you have spent on those takeaways?
It's £4160.
Yup! You'd have spent over four grand.
Wow! Seriously! And just on pizza!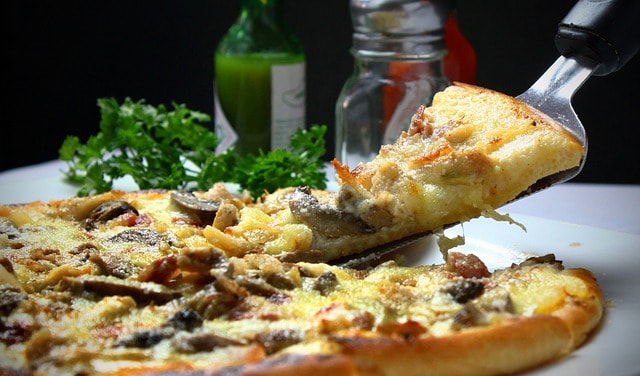 The iPhone and the Pizza
So what's that got to do with getting an iPhone X?
Simply cut back to one takeaway per week and you'll save £2080.
If you spend half of that amount on cooking nice meals at home instead, you'll still have enough to buy your iPhone X after only one year.
And a bit left over to buy nice new case to protect your new smartphone.
Now I know this might not match your particular takeaway experience.
But just number-crunch your own figures.
£25 once a week will take you 40 weeks.

 

£20 every week will take you 50 weeks.
So you'll still get that iPhone X within a year – w
ithout having to fork out any extra cash!
Worth that little sacrifice, or what?
Over To You
Good plan? 
Maybe you have a better plan. Let me know in the comment box below. I'd love to hear it. Let's keep the conversation going.
Here's how to get the new iPhone X for free. Well actually, it'll cost you a few pizzas. http://davidwithington.com/free-iphone-x/ #iPhoneX
Click To Tweet