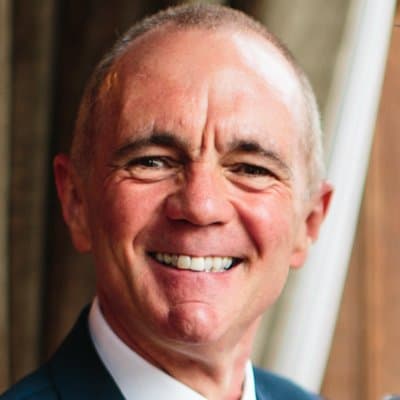 Who is David Withington?
Who is this guy with his name plastered all over the website?
Can't deny it – it's me.
Hey! Hope you don't think I'm over-stepping the mark… I'm quite humble, really.
According to my Twitter bio, I'm a…
Tech-geek & blogger who enjoys simpifying techie stuff, creating written, audio and video content, good humour and terrible puns. How can I brighten your day?
Funny?
I thrive on terrible puns and corny jokes [read: "dad-jokes"].
And I like to think I'm funny.
But unfortunately, most people don't think so.
So I laugh at my own jokes so they don't get wasted.
Letting Optimism Win The Day
Comedy genius, Eric Idle, tells us always to "look on the bright side of life".
I like to do that.
It's quite easy to feel depressed by all the bad news.
And a peek at today's tabloid newspapers will make sure that happens!
So instead, why not inject some good news, a positive slant, a bit of purpose… and rebalance some of that bad news constantly being thrown at us.
After all, there are so many reasons to live life with purpose, aren't there.
Family
Sorry girls, I'm married.
In fact, I've been married over 30 years to my gorgeous wife, Christine (certainly landed on my feet there!).
And we have two fantastic sons, and a beautiful daughter-in-law.
Hey, I'm a Believer
I'm a Christian believer.
But I'm certainly not religious.
I'm a friend of a guy called Jesus.
That doesn't make me perfect (haha! – you can ask my wife about that!).
Just simply forgiven.
And don't we all need a bit of that from time to time?
Career
I hope this isn't starting to look like a CV (that's a résumé for my American friends).
Here's my fortunate position…
I spent 40 years in comms, starting in cable TV way back in 1976, and finishing in voice switching (that's the sort of technology that goes on to make sure your phone-call rings your Aunty Doris's mobile phone on holiday in Majorca, rather than the US President's desk).
It was interesting. Especially the 3am call-outs.
But, in 2016, I decided to take early retirement…
So that I could concentrate on doing what I love and enjoy.
What's that, David?
I love to inspire people to enjoy life.
I enjoy creating content and helpful stuff about what works, to help people succeed.
Stuff such as interesting websites (a bit like this one… OK, maybe this particular page is a bit egocentric and uninteresting… sorry… but you did click the link to get here! 😉 ).
And blogs, articles, podcasts and video.
And Search Engine Optimisation (how to get found on Google).
And making technology easy, friendly, practical and exciting in the Tech it Easy workshops and webinars.
Oh, and doing a bit of affiliate marketing, and creating passive income streams.
All very exciting, eh? (or maybe boring if you're not into those sorts of things)

Any Other Hobbies and Interests?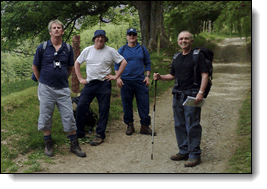 Hiking in the Lake District – or rambling (a bit like I'm doing now, I suppose…) is another great pleasure of life.
My wife thinks I'm mad because I enjoy a walk in the wind and the rain!
To celebrate our 50th birthdays, a friend and I walked up Scafell Pike one cold October day.
But for some reason, our wives didn't join us. Can't think why…
The intention, when I took the early retirement, was to explore the world a bit more.
And we did that quite a bit in the first few months.
But I'm enjoying working too much now.
How different when you do what you love, eh?
Oh… and when you don't have to get up at five in the morning!
Travel
For our silver wedding anniversary, Christine and I went on a cruise.
We'd never been on one before, so didn't know the first thing about cruising.
So we did what most people do…
We searched all over the internet for information.
And we asked friends.
So, after the cruise, I made a brand new website with all the information we wish we'd had at the time – all in one place.
If you're thinking about a cruise, check it out.
You'll love it. Not that I'm biased at all, of course.
Where is it? Good question! It's at HowToCruise.co.uk
That's It
Anyway, that's enough about me. 
There's been far too much egocentric stuff already!
I don't think you – nor I – could stand any more of that.
But please do take a look at the other pages.
Or hop over to the blog, and hopefully get inspired as I take a look at life and how I get it to work for me.
That letter from my 85-year old self is definitely worth a read.