Free Money?
We all like to get free money.
Nope, I'm not selling anything. I'm just excited.
Why, David?
Because I earned 30p yesterday!
Now, before you laugh at my big win, let me explain.
Why was @Thabacus excited about his 30p cashback?
Click To Tweet
Easy Money
Yesterday, I bought a £30 item on eBay. But rather than go straight to eBay, I went via a CashBack website and earned myself 30p (all these small amounts add up nicely). When I booked a recent weekend break on Travelzoo, I went via the CashBack website for that, too…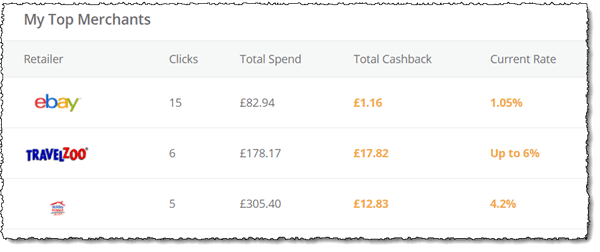 So whenever I buy anything online, I always check if I can go to the retailer via a cashback site such as Quidco or TopCashBack.
Why?
Because they really do give me money back.
Do CashBack Sites Really Work?
I've been a member of Quidco since 2008.
And to date, I've earned £971.22 from it.

"Hmm… not a lot in 10 years," I hear you mutter under your breath.
But when I tell you that it was accumulated by doing nothing…
Oh… and you can add another £50.95 cashback from TopCashBack (I haven't been with them for very long).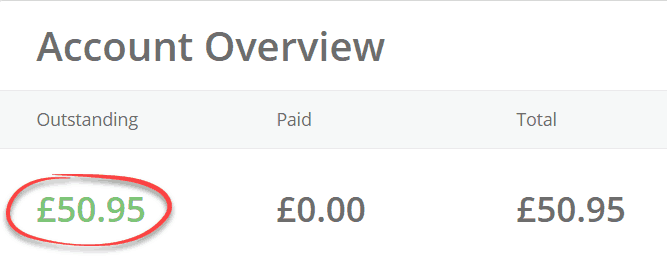 So, that's over a Grand for doing nothing… except spending what I would have spent anyway.
I made a short video explaining how it works, and what you can do to start earning your cashback.
Enjoy!
I made that video for my cruise website – but it applies to everything you buy…
Hotel bookings

Shoes

Insurance

Books

eBay

Holidays
Are @Quidco and @Top_CashBack really worth the bother? Here's a personal view from @Thabacus.
Click To Tweet
Our Free TV
Three years ago, we treated ourselves to a 42″ HD LCD TV.
But it cost us nothing.
Why?
Because of what I've just been talking about.
Then get excited and check out Quidco and TopCashBack for yourself (these are my refer-a-friend links).
And start getting your own free money!
Here's why it's worth joining a cashback website such as @Quidco or @Top_CashBack
Click To Tweet