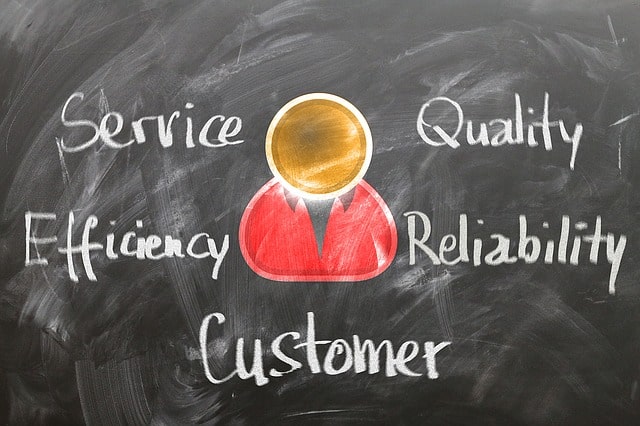 How to Get a Customer to Like You
Marketing experts tell us to provide excellent customer service.
Why?
Because you want your customers to like you, of course.
Virgin used to do that.
They provided exceptional customer service.
And I liked them.
Great Customer Service
I remember the phone call many years ago – to Richard Branson's new Virgin Energy company who were supplying gas and electricity.
Our previous energy company had really messed things up: incorrect billing, unhelpful customer service, apathy…
So I contacted some other energy companies.
I telephoned each one to see if I could speak to a real human.
And I sent an email to see how long they took to respond.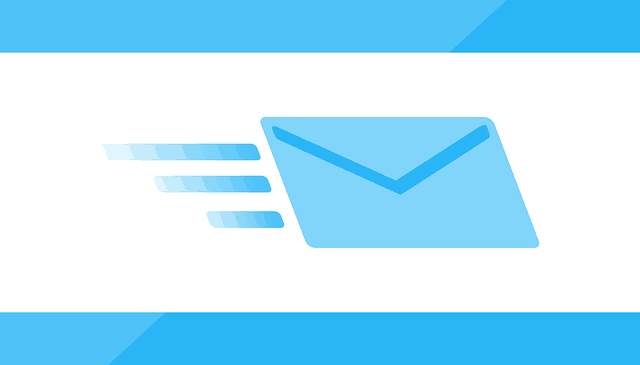 How refreshing it was to receive a reply from Virgin Energy within an hour – well ahead of a certain large company who thought one week was acceptable.
Virgin's email read something like this:
We might not be the cheapest, but if you want quality and exceptional customer service, then we may be what you're looking for.
Indeed, that was exactly what we were looking for!
So I rang up, and signed up.
And we were completely satisfied customers… 
Until Virgin Energy sold out to EDF, who resorted to doubling the direct debit every six months.
Eventually, I got sick of ringing EDF twice a year, trying to persuade them not to double the price.
Not good customer service.
So we took our custom elsewhere.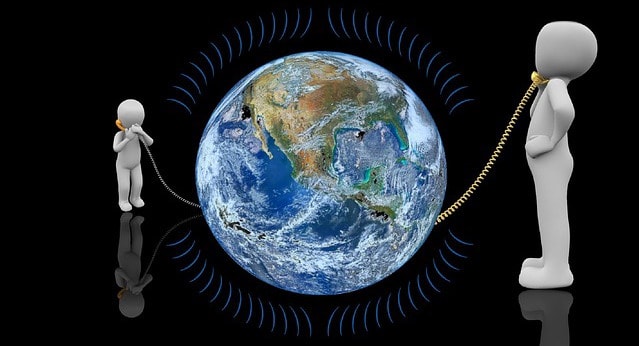 How Virgin Media Let Us Down
Roll on many years.
Last year, we left our stable Talk Talk broadband service, because Virgin Media had a good deal.
In fact, Virgin Media was offering a faster broadband speed for a lower price.
100Mb/s. Not bad, eh?
All went well…
Until week one.
The speed was nothing like 100Mb/s.
More like 1Mb/s.
But no problem… 
Within a couple of months, Virgin Media carried out the promised planned works and fixed the speed problem.
However, over the following months, outages and router restarts became common.
No Broadband
One morning, nearly two weeks ago, we awoke to discover we had no broadband…
For the whole day!
I made five phone calls…
Press 1, press 3, press 5…
Press a button corresponding to letter 1 of your password… letter 5… letter 4…
Then if this happens, press 1

But if that happens, press 2

If something else happens, shake your phone…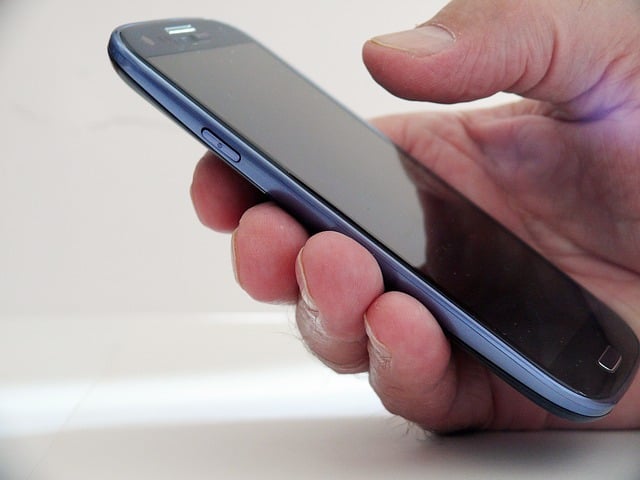 Sometimes I managed to get through to a human.
Twice I received an assurance it had been fixed.
"It's definitely been fixed. The ticket's been closed," said the service agent.
"Sorry, it's still not working here," I replied.
"OK. Could you reboot your router while I "send a signal" to it?"
That didn't work either.
And neither did the other four attempts by her colleagues over the course of the day.
Eventually, the local network engineer was called out, and he fixed it just before 9pm.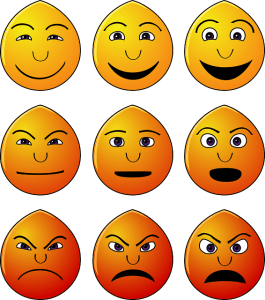 Yippee! We had broadband again.
But unfortunately, it still didn't stop the random router restarts – usually in the middle of doing something important online.
The 64p Refund
A few days ago, the bill arrived.
So I rang customer services.
"Hello, how can I help you?"
"I've just received this month's bill. But the promised discount for the outage isn't on it."
"Oh, I'm sorry about that…
"Yes, I can see your service was off for a full day…
"So you're entitled to a 64p refund for that day."
"Did you say 64 pence…?" I asked, unsure if I'd heard correctly.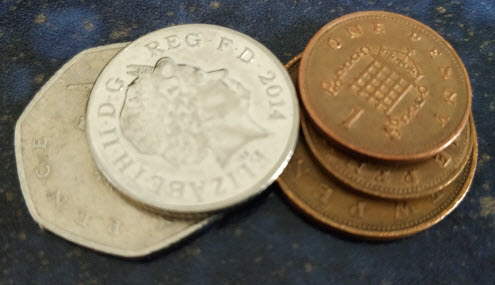 Have you ever got annoyed?
I don't often get really annoyed.
But the audacity of that ridiculous offer of apology was too much.
"64p refund for a full day of no service?" I said. "That can't be right."
The agent was probably as embarrassed as I was annoyed.
"Yes, it is correct, I'm afraid."
Up until this point, I hadn't considered leaving Virgin Media, despite the substandard service.
But this was like rubbing my nose in it.
Like laughing in my face.
It was treating their customer with disdain.
"Could you tell me when my contract is up, please, so I can leave Virgin Media?" I asked.
The agent politely answered my question. It was clear she'd heard it all before.
Then she transferred me to a broadband technician… who once again got me to reboot the router whilst she sent yet another "signal" to it.
I'm still waiting for the promised text message to arrange a home visit to check out the router.

What Will You Learn, Virgin Media?
Now, I do understand that Virgin Media isn't actually owned by Richard Branson. 
But surely Mr Branson must have some influence on how the Virgin brand name is perceived by the public.
What happened to the exceptional customer service that made me love the Virgin brand?
And when things go wrong, what about saying sorry, meaningfully?
Listen…
I hate to complain.
I'd rather compliment.
Read my review of Amazon's extraordinary customer service a few months ago, and you'll find out how much more powerful that is. That's here.
But I won't put up with service like this.
Today, the router went down again. I rang Customer Services again. I was asked to reboot the router again. They booked a service call again. They sent me a text to cancel the service call because they had a network fault… again.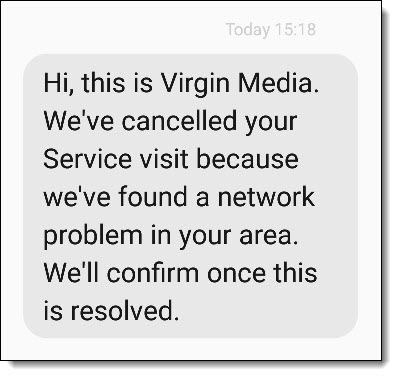 So, Virgin Media…
What can you learn from this?
What will you change?
What will you do so that your customers like me feel valued and don't want to leave?
How can you become more like Amazon, and get your customers to love you, feel valued and respected, and tell the world how good you are?
Can you?
Will you?