HOW MUCH DOES A WEBSITE COST?
What's the price of a website?
Now that's a big question!
Some people don't like to tackle the touchy subject of website prices.
But I'll give it a go.
So what is the cost of a website?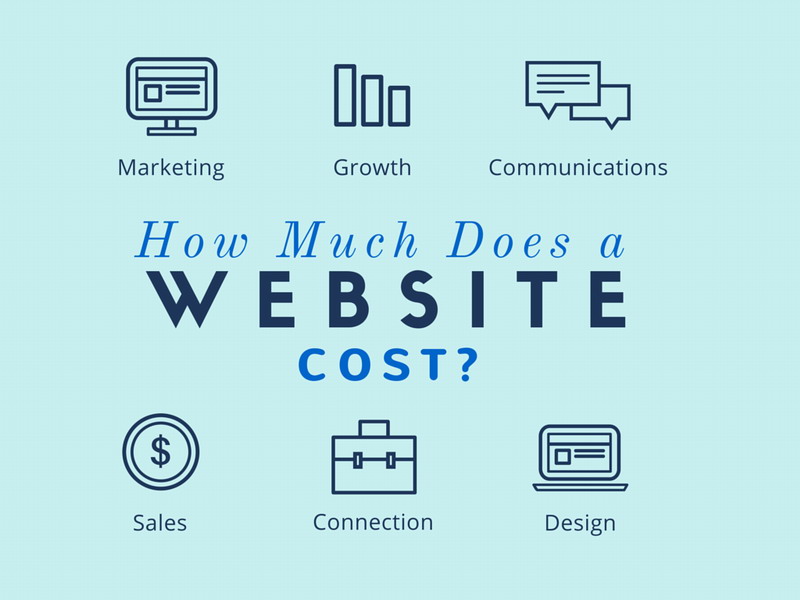 Well, it depends.
Now please don't go away at this stage. I'm not avoiding the question. It really does depend.
Let's imagine for a moment that you're looking for a new car.
You've heard Ford make some good cars, so you decide to take a look at their website.
At this moment in time, there's a brand new, beautiful looking Ka, available from £8,725. Not a bad price.
But would it suit you?
If you have a family of 6, probably not.
So let's look at the Ford Galaxy instead.
A much bigger car, seating 7 people.
This one's available from £25,165 (that's an extra £16,440).
So let's click the Galaxy's "build and price" link.
You decide to choose the smart looking Titanium X series.
Good choice.
Of course, you prefer the 2.0 PowerShift Auto engine rather than the 1.6 manual, so let's add that one.
Wait a minute... they do that in the diesel instead for another £1,430.
More economical ...gotta be better. Let's have that.
No one seems to go for a plain colour nowadays ...it has to be metallic black!
The ebony leather trim goes well.
Now what sort of options...? There are simply too many...
Let's limit it to
- 17" 5x2-Spoke Alloy Wheels with Run Flat Tyres
- Adaptive cruise control
- Keyless entry
...because you don't really need the "Multi-Media DVD and Rear Seat Entertainment for an extra £1,750.
Guess what...
The £25,165 starting price has suddenly increased to £34,425.
That's an increase of more than £9k - just because I wanted a bit more functionality.
And an incredible £25k more than the Ka!
The price of a website is a bit like that.
No! It shouldn't cost £34,000, unless you want a big e-commerce site ...or you're looking to start compet with the BBC (and if you are, you would have a lot of catching up to do!).
As I said right at the start, the price of a website... er, depends.
It depends very much on what you want in your site - and its functionality.
Do you want a basic website?
Do you need to make sales from it?
Do you want lots of animations and video on it?
Do you need it to be optimised so that it's more likely to appear on page 1 of Google, ahead of the millions of other pages?
These are just a few of the extras to consider when deciding on your new car... er, I mean your website.
I've seen website prices vary from virtually nothing, upwards.
Nothing?
Yes! You can create a blog at Wordpress.com, or on the Google Blogger, and it won't cost you a penny.
But beware. They could close your website down at any time if they want to. That's happened to a friend of mine.
You also need to remember that you'll have their name in your URL too. It will be something like www.YourBlogName.blogspot.com.
It's fine for a blog or a simple website, but I wouldn't recommend it for commercial purposes.
Weebly will allow you to create a nice looking website for no cost. Again, their name would appear in your URL.
Beware of low cost websites though.
A friend of mine had a budget 4 page website made for him. He'd paid £100 for it.
Unfortunately his website didn't rank on Google for any of the keywords he wanted to be found for.
But that's what he'd paid for ...a very basic website without any optimisation.
The company hadn't done anything wrong. They'd simply sold him a basic website - because that's all he wanted.
In the end, my friend asked me to create him a brand new website, and optimise it.
That website is now on page 1 of Google for a number of keywords. And if I may say so myself... it looks much nicer!
OK... so the guide prices...
Well, a typical basic starting price for a quality website seems to be around £300.
Of course, that price can increase to any amount, depending on the number of pages and the time spent on it.
For a business website, you're typically looking at prices commencing around the £700 mark.
So you see, the price of a website really does depend.
It depends on whether you're looking for a Ka ...or a Galaxy.
...or a Mercedes.
Now that's another story.