Email Marketing
...is an excellent way of keeping your customers up to date with what you're doing - and keeping your company name continually in mind.






How does Email Marketing Work?
Your customers (or potential customers) fill in a form on your website, and opt-in to receive regular emails from you.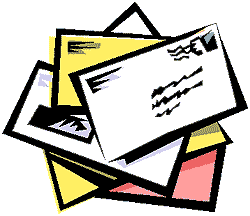 But Why Would People Want to Receive Your Emails?
Because of the valuable content you give to them.
On your website, you can let them know that you have lots more useful information for them - or perhaps a series of useful tips - which they can get by subscribing to your emails.
You could also offer to send them a valuable ebook as an extra incentive to sign up.

What's the Benefit to You?
Keeping in touch with your customers with chatty emails containing valuable information, tips and offers, helps to...
| | |
| --- | --- |
| | keep your customers loyal |
| | keep your brand in their minds |

Do you use Email marketing David?
Yes. I've used it for a number of years.
For example, on our How To Cruise website, each week I send out a newsletter on a cruise theme.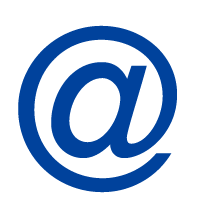 And from time to time, I'll let them know about a special offer.
People have made purchases directly from links within the emails. And I've had a number of emails thanking me for the email content.
The secret is to be generous with your information... and add the personal touch!

Can Email marketing be Automated?
Yes. There are a few good "autoresponders" which will send out your emails in a per-determined sequence, or as a "broadcast" on a particular date.
That's what I do with How To Cruise. I have a series of emails lined up and ready to send each week to anyone who subscribes to the email newsletter.
If you were to send out a mass mailing from your personal or business email account, you'd probably find much of it would end up in the recipients' spam boxes.
But because most auto-responder companies are trusted, they have a much higher delivery rate than you or I could expect.
How Often Do You Send The Emails?
Our
Cruise Chat
email goes out once a week.
But i
t depends on your particular
audience.
If it's too frequent, your customers
could get fed up and unsubscribe. If it's too infrequent, they could forget who you are and mark the next email as spam.
Having sai
d that, I know a succesful Internet Marketer who sends out a daily email... and I always look forward to receiving it.
The key is to provide quality information in entertaining emails.
Any Good Email Marketing Companies?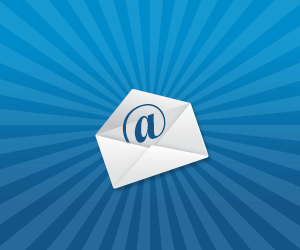 I use Aweber to deliver my emails.
They're a Canadian company, but deliver emails all over the world. Most of my emails are sent to the UK, USA, Canada and Australia - and they're always delivered efficiently and on time.
Aweber
normally have an introductory offer where you can try out the service for 1 month for $1US (about 75p). You can find out more by clicking here.
If you have any questions on email marketing, or you'd like to talk about setting up an email marketing campaign, do give me a shout.