"I cannot thank him enough. He has definitely helped me to turn my business around."




"

He is thoroughly professional and I would have no hesitation in recommending Dave to anyone."

"It

's

getting the business recognised in the North West and

further afield."

"

He managed to coach us from a measly position 68 on relevant search results,

all the way up to the first page

."

Website Design Services in Wigan


Creating Websites is very rewarding.

It's your shop window to the world, literally!

XSitePro is what I use to build websites.

In fact, this website was built using XSitePro.

Yes, I know many people like Wordpress. But I prefer to build a website that's very different from the typical Wordpress layout.

There's nothing like the experience of creating a brand new website from just an idea - and presenting it to the world.


And with that comes the challenge of SEO (Search Engine Optimisation)... which is all about getting the website to move up the Google ranks.

Having created websites of my own - and got them listed on Google, usually on page 1 - with some in position 1 for a number of key words - it was time to offer these services to local business people.

Allow me to share a few of those with you...

TESTIMONIAL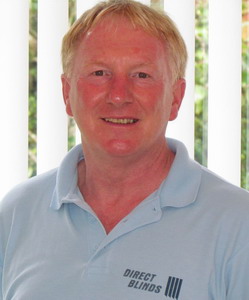 "I would have no hesitation in recommending David Withington.
From start to finish, he gives you his full attention to work with you to produce a first class website.
His passion and obvious enjoyment he got from creating, designing and optimising my website to climb to page 1 in the first couple of weeks, for me, made him a pleasure to work with.
Since going live, I have had many hundreds of 'hits' per month and this has increased my sales dramatically, which I know have come from my website.
I cannot thank him enough, he has definitely helped me to turn my business around."

Trevor Knight - Owner of Direct Blinds, Wigan
Trevor Knight, the owner of Direct Blinds of Wigan, wanted a website which would enhance his company's presence online, and convey it as the reputable quality family firm he'd worked hard to develop it into.
Trevor's company has been around for well over 30 years.
And until recently, most of his work had been through recommendations and word of mouth.
But Trevor was tired of having a great company with great a service - yet not getting noticed.
He was fed up of seeing the competition beating him online, and wanted to make some digital noise of his own.
Trevor wanted his business to be found on Google by people searching for particular phrases.
So he and I set to work creating a website, and optimising it.
And pretty soon his new website was ranking on Google for some important search terms.
Now Trevor's window blinds website appears on Google page 1 whenever people search for lots of phrases to do with window blinds and shutters.
A great deal of business is now brought into his company from people finding his website.
You can find Direct Blinds at directblindswigan.co.uk.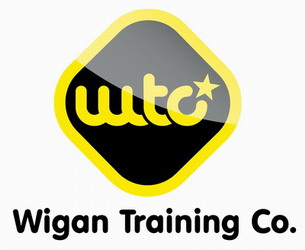 Specialising in Plant Machinery Training Courses, Wigan Training Company can be found at
www.wigantrainingcompany.com.
Because there are lots of different types of courses offered, this resulted in many pages being created for the website.
Nevertheless, the goal of keeping it clean, well organised, informative, and easy to navigate, was acheived.
And because it was built in a SEO friendly manner, the website quickly moved up the ranks in Google.
TESTIMONIAL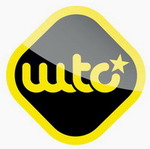 "Dave has been solely responsible for the building of the website.
From the initial consultation through to the ongoing maintenance and upkeep of the site, Dave worked to a pretty short deadline to give us just what we asked for plus some extras that we hadn't thought of as a company.
He advised us throughout the consulation and construction, and was never too busy to take calls or make changes to pictures or text that we requested.
Dave is very knowledgeable regarding web design and structure and his ideas were always a great help to us in developing the website.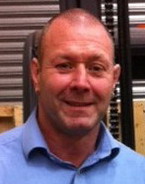 The analytics he provides us with are a constant help with updates and marketing.
He is thoroughly professional and I would have no hesitation in recommending Dave to anyone."
Tony Baldwin
Director, Wigan Training Company

TRAINING SKILLS ACADEMY
Another specialist training company, Training Skills Academy (formerly Wigan Training Centre), offers Construction and DIY Training Courses, as well as HM Forces Resettlement.
Their website can be found at www.wigantrainingcentre.co.uk .
Ian Tate, the owner, wanted the company to get recognised beyond the town - and wanted to be found for important phrases in the search engines - such as "Tiling Course Wigan".
So we set to work creating a brand new website, and applied search engine optimisation to get the website to rank for major keywords.
And as you can see from Ian's testimonial, it's created the desired professional image, and is getting the business recognised further afield...
TESTIMONIAL
"I wanted to re-brand the company to move forward.
We spoke with Dave about the website and its appearance, information, and being user friendly.
Dave explained the process and what he wanted from us to get the best performance on the internet.
Once we had our content, we sent it to Dave. And with regular emails and updates, the site was produced.

It has made a difference to the business, and increased the amount of enquiries.
It looks more professional, and with Dave's help it's getting the business recognised in the North West and further afield."
Ian Tate
Director, Training Skills Academy
The
BEE CAUSE WE CARE
Community Garden Project

TESTIMONIAL
"Starting up a business and need a web site? Look no further than David.
Does what it says on the tin.
A remarkable and friendly guy, very helpful and very good at his job.
Not being very computer literate myself, David helped me from start to finish, and I ended up with an excellent web site, one to be proud of.
Check out any of the testimonials or web sites for further proof.
I can't praise or thank the guy enough."
Keith and Dot
Bee Cause We Care CIC

When entrepreneur Keith Nelson started a brand new business, he needed a website which would reflect what his new company was all about.
You see, in his old job, Keith cared for people with learning difficulties.
But it was much more than that...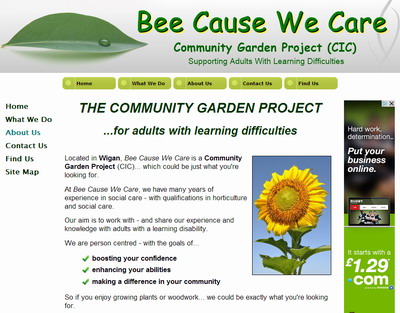 Keith provided people with a way to boost their confidence and enhance their abilities.
And when Keith's job was made redundant, he determined to continue providing this care.
So, along with his business partner, Dot, he set up Bee Cause We Care - a communinty garden project.
This is the Bee Cause We Care website.
It's simple, yet informative. It's clean and attractive.
And it's found on Google.
And to conclude... here's a website of my own...
HOW TO CRUISE
How To Cruise is a popular website within the Cruise Holiday industry.
Aimed at those thinking about their first cruise, it was created to be a helpful source of information and advice - to help people make sense of the multiplicity of cruise options and terminology, and decide on the best cruise for them.
The How To Cruise website is found on page one of Google for several popular search terms, and, together with its Twitter followers, Facebook fans, and email subscribers, it has proved to be a popular "go-to" source for both first-time and seasoned cruisers.
You can read more about this on the SEO page
How Much Does a Website Cost?
Of course it depends on the size and complexity, and what your website needs to do for you. But as a guide, here's an article I wrote about the price of a website.
.................................................................................................................................................................................................

You can find more about search engine optimisation - and a testimonial - on the SEO page.