NORWAY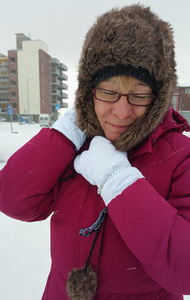 In 2015, Christine and I went on a cruise along the Norwegian coast.
In and out of fjiords, visiting tiny villages and islands, right around the top to the Russian border.
Oh, and we saw the Northern Lights!
But as you can see, it was cold.
Click here to see the album.
OLD FAMILY PHOTOS

Some very old family photographs.
Starting off with my paternal Grandparents, we visit my parents' wedding and their younger days, me as a child, family holidays, aunties, uncles, cousins, and other family members.
If you're not in the album, you may find these a little boring, so I've added some music to tap your feet along to.
Turn up your speakers, sit back with a cup of tea, and click here...