What's SEO?
Search Engine Optimisation – or SEO – is the art of getting your website noticed on Google…
And the other search engines too.
Let me ask you a question…
Do you look any further than page one on Google?
Most people don't.
"If it ain't on the front page, I ain't going any further!"
So if your website isn't on page one, you don't have much chance of being found.
How do you make that happen then, David?
Let me explain…
Is SEO Easy?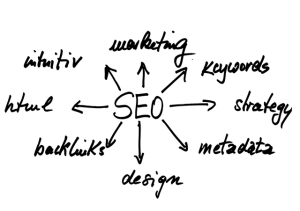 SEO used to be easy…
Years ago, I bought lots of the SEO training courses… and I read the SEO theory books.
Applying the skills I'd learned, I watched with delight as my websites moved towards position one on Google.
"Wow" This SEO stuff is easy!" I told myself.
Even hard-to-rank keywords such as "SEO Wigan" got my website onto the first page.
I was elated.
Then Google changed the goalposts.
But more on that later.
"How Did You Get On Page One?"
Scott Jones is a good friend.
He has a hugely successful web design company in Cardiff.
But even big successes have to start somewhere.
A few years ago, Scott spotted me at the other side of a church hall.  He dashed over and vigorously shook my hand.
"Congratulations! How did you manage that?"
"Manage what?" I replied with more than a puzzled look.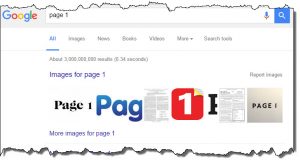 "How did you manage to get your website onto the first page of Google?"
"Haha! 'Cos I'm good" I answered, probably with a little more pride than was really necessary – although I like to think it was tongue in cheek.
We both laughed.
He continued…
"I've tried all sorts of ways to do SEO. But it doesn't seem to work."
Scott described some of the methods he was using.
"Ooh! That's a bit black-hat" I said.
"What do you mean?"
"Well… you can't fool Google. Its algorithms are much too clever. Take that off your website and try this instead…"
So Scott went away, made some changes, and saw an improvement.
A couple of weeks later, I received an email.
"Hi David. Would you mind meeting up for a cuppa? I could do with a chat about SEO again."
"This is on me" said Scott as he ordered a large cup of my favourite Starbucks green tea.
A day or two previously I'd taken a good look at Scott's website (always good to do some homework prep, eh?).
Now, he'd got some good SEO fundamentals in place.
Keywords, meta-description, image titles, alt-text, and so on.
But one major thing was missing.
"You've got a great looking website, Scott", I happily proclaimed over the steaming hot mugs.
"But there's one thing that I think will make a huge difference"
"What's that David?"
"Well…
"There's some good SEO on there…. and loads of amazing photographs…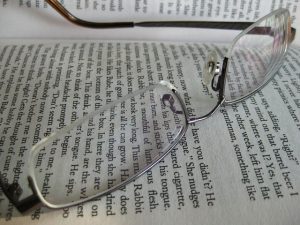 "But very little content.
"You see… without content, without some interesting text, Google would struggle to really know what a website is about."
That was it really.
So we had a good chat, swapped some useful tips, got another drink, and Scott went away to add some content.
Moving up the Google Ranks
Almost immediately Scott saw some impressive results.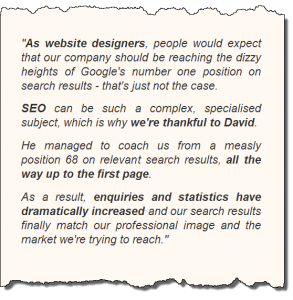 And within a couple of weeks, his website had moved right up the ranks.
Scott was so happy, he wrote me a nice testimonial.
As his business grew, Scott was able to employ the services of an SEO expert – who improved his rankings even more and maintained his websites on page one.
That was a great move.  Because shortly afterwards, Google introduced their Panda and Penguin updates, which made SEO much more difficult to master.
Scott's web design company has grown well, taken on specialist staff, and have a prime location in Cardiff.
If you ever need a website in the Cardiff area, I'd recommend you check him out.
Mobile Friendly Website?
Then, in 2015, Google decided that, because of the rapidly increasing amount of traffic from mobile devices, it would favour websites which were mobile friendly.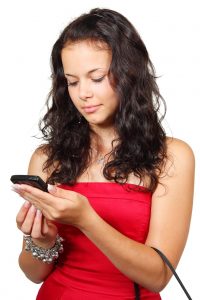 Google started to show a lot more love to websites with a responsive design (responsive websites are those which will adapt so they can be read as easily on your desktop PC as they can on your smartphone)
Now up to that point, I'd created my websites using some amazing software that I'd bought and loved: XSitePro.
Unfortunately, XSitePro couldn't produce responsive websites.
So some of my websites got nudged off the top spot.
How To Cruise, a website for anyone thinking about going on their first cruise, was squeezed from its position one by Cruise Critic.
It usually sits neatly in position two though, for key phrases such as "how to cruise".
Interestingly though, the local-based websites which I'd designed for local businesses in Wigan weren't affected by Google's new mobile algorithm.
These particular websites maintained their positions, and still have their prominent places in the Google ranks.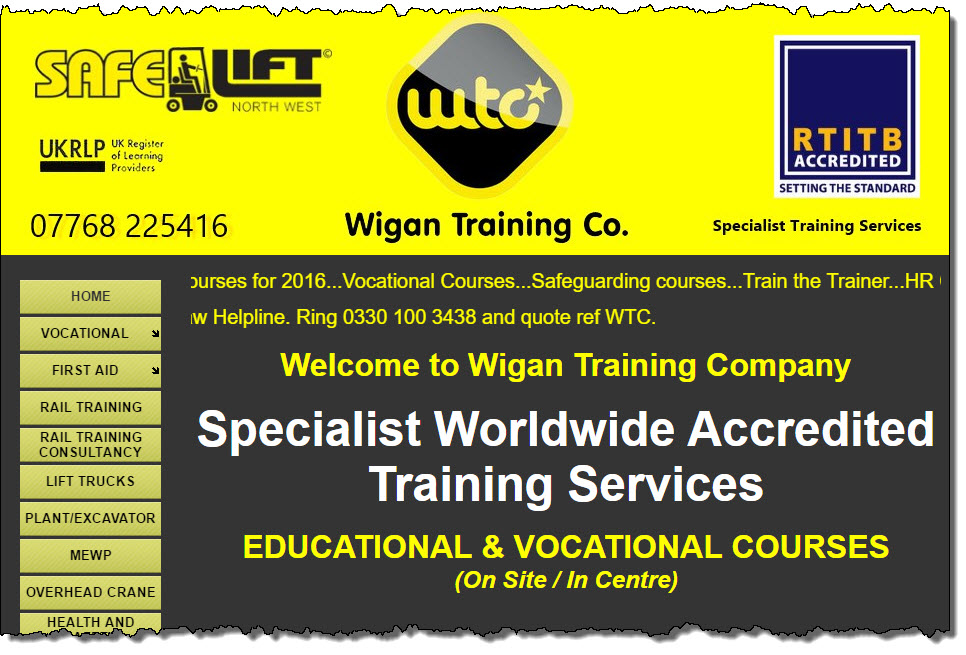 Is WordPress the Future?
Looking forward, I had to come up with a new plan.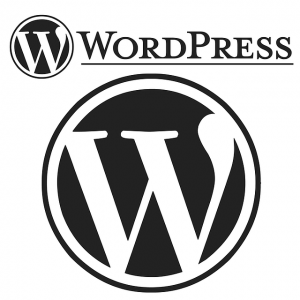 WordPress is quite a popular platform for building responsive websites.
But I wasn't too keen on it, because most of the WordPress websites I'd seen seemed a bit boring.  They all looked the same.
However, after a long search, I came across some quality WordPress themes: The Genesis Series by StudioPress.
So I decided to make an investment:  I bought both the Genesis framework and the full set of themes.
You're reading this on one of those themes. What do you think?
My blog is on a different theme which is more suited to blogging.
So that's why I chose to move over to WordPress…  Because Google likes the sort of mobile-friendly websites it can produce.
All my new work is built on WordPress, using Genesis responsive themes.
And now begins the long job of moving over the older websites onto WordPress.
Good job it's something I enjoy.
What is SEO?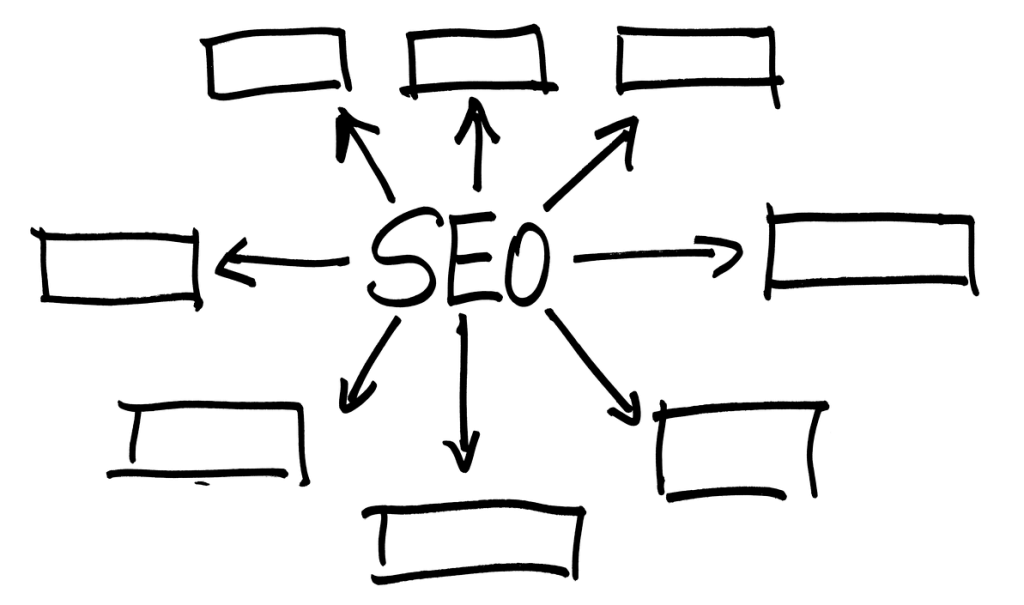 So what's SEO really about?
And how can you get your website noticed on Google?
There are a few basic things you need to do, both on and off your website, such as…
On-page SEO (things you can do on your web page, such as using relevant keywords, and using H1 and H2 headers)

Off-page SEO (such as backlinks from another website to your website)

Writing really good, relevant, and helpful content

Making sure your website is mobile-friendly
OK… so here are some SEO tips which have served me well over the years, and continue to serve me well to this day.
On Page SEO
Make sure each page title contains your main keyword.

Write a good metadata description. That also serves you well when people scan down the search results and read it.

Use a relevant keyword in the H1 header – and also in any H2 headers on the page.

Put keywords in the text. But don't stuff it with keywords – Google will penalise you for that.

Make the title of any photos relevant. If your website is about fishing for salmon, and the photo is of a salmon, the title probably will be "salmon.jpg". Or maybe a longer key-phrase such as "fishing-for-salmon".

Add a similar keyword in the alt text for those photos. Alt text is the description people will see if a photograph fails to display. It's also quite useful for SEO purposes.

If there's something you refer to on another page, create an internal link to that page.

Add meta-keywords. Even though Google probably ignores these, other search engines still read them.

Create fresh content regularly.
Off Page SEO
Backlinks: If you can get another website within the same niche to create a link back to your website, that'll be great. And if that's a well-respected website such as an educational website, that'll be fantastic!

Make sure the anchor-text on backlinks is natural. For example, you don't want 50 backlinks from the same website, with each one saying "fishing".

Don't buy backlinks. They're often from dodgy websites, and you could get de-listed.

If you link to an external website, make sure it's a "no-follow" link. You don't want to lose the "juice"!

Make sure links are from websites within a similar niche.
I hope you've got some good SEO tips from that.  If you have any questions about it, please drop me a line, and I'll try to help you out.
If you're already into SEO and want to take it a stage further, I'd recommend you check out a guy called Martin Huntbach.  He's based in the North West.  And when it comes to SEO, I've found him to be one of the most knowledgeable and helpful people around.
"Please Take Down My Website"
Let me finish with a story.
Trevor Knight is a good friend who has a window blinds company.
He's been fitting blinds and shutters for over 30 years.
And he's good at his job.
So good, in fact, that his happy customers tell their friends… and they too buy from him!
And that's how his business was growing.
But until a few years ago, he didn't have a website.
When Trevor heard I designed websites, he asked if I could "put a website together" for him.
That website went on to get him more customers than he was even getting from referrals.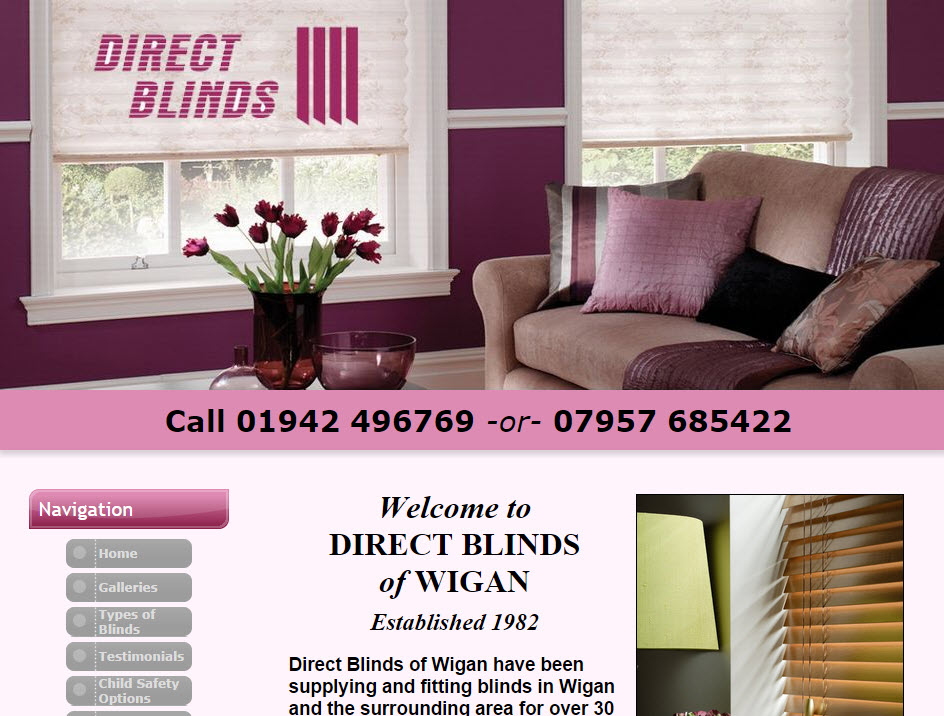 Roll on 2016.
Trevor came to see me.
I could tell there was something on his mind.
So I put the kettle on.
And over a cuppa, Trevor explained his problem.
He was getting too much work.
"Can you take the website down please, David…
"I know you've put a lot of work into it.  But I'm getting too much business at the moment."
"Surely that's a good problem…" I retorted.
"Yeah. It should be…" he replied.
"But I've built up a good reputation over the years.  And I don't want to lose that by rushing any jobs."
I had to think this one through.
You see, if we simply deleted the website, any searches would go to a "404 – Not Found" page.
And Google hates that.  They see it as a poor customer experience.
So Trevor's website would have lost its precious page one position.
So we created a temporary landing page, simply advising people that the company wasn't taking on any new orders for the time being.
Why did I share that story?
Because it's something you need to be aware of.
If you have a good website that's well optimised, you might find that you get more new customers than you can handle.
But if you can handle that minor problem… go for it.
Get your SEO right and the world's your oyster!
Be Consistent
If you're consistently producing relevant and interesting content, Google will notice and will reward you with good rankings.
Indeed, it's in their interests to give searchers relevant and helpful results.
A Personal SEO Example
In 2016, I wrote an article, which asked the question, "is decaf tea safe?", and I published it on my blog, using the simple SEO practices I've described.
During 2017, I noticed an increasing number of visits to that article.
In 2018, lots of people are finding and reading the article, every day – because Google is showing it on the first page for a simple search of "is decaf tea safe?".

Why?
Because it's relevant

The SEO principles are in place

I'm creating content consistently on my blog

I share it on Social Media from time to time
Another Personal SEO Example
Have you ever created a solution to a problem?
I did once.
What, David?
I found a way to save kindle highlights to Evernote!
And I realised that other people were having the same problem.
So I…
Wrote a step by step guide

Gave it a title that was similar to what I would search for if it were me searching Google

Applied the basic SEO principles I've told you about

And I published it on my blog
The article began to move up the ranks.
And when I checked in February 2018, I saw that my article been promoted to the Google Snippets box…
You know, that box right at the top of the page…
The box where Google puts its most relevant content.
But the bit that got me punching the air was this:
In the search results, it was found well above an official Evernote article!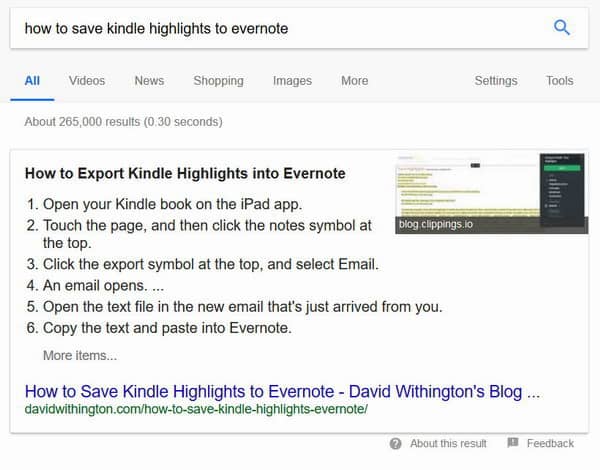 You Can Master SEO
You can do this too.
How?
Produce quality, interesting, relevant content – consistently

Apply the SEO principles I've written about above
It's possible to get to page one. You can do it!
Let me know how you get on – and I'll punch the air and dance when it happens to you too.
Now let's have a look at how to start creating passive income…